Jurgen Klopp has hailed the importance of having Jordan Henderson and James Milner's guidance at a crucial juncture in Liverpool's season.
The Reds progressed to the Champions League final with a 7-6 aggregate win over Roma in midweek, despite losing 4-2 on the night.
In what could prove to be a hugely successful week for the club this campaign, Klopp's side could guarantee a top-four finish at Chelsea on Sunday.
Henderson and Milner, who are captain and vice-captain respectively, have played an important role in the side in recent weeks.
Speaking at his pre-Chelsea press conference, the Liverpool boss hailed the duo's leadership and experience, particularly in light of recent injuries to Reds' midfielders Adam Lallana, Emre Can and Oxlade-Chamberlain.
"I was never in doubt about [their leadership]," Klopp said.
"Hendo and Milly especially have more experience than a lot of the players; longer at the club or longer in the league.
"They bring a lot. Absolutely fantastic job, both on and off the pitch. You cannot be where we are if we have players who hide, it's not possible.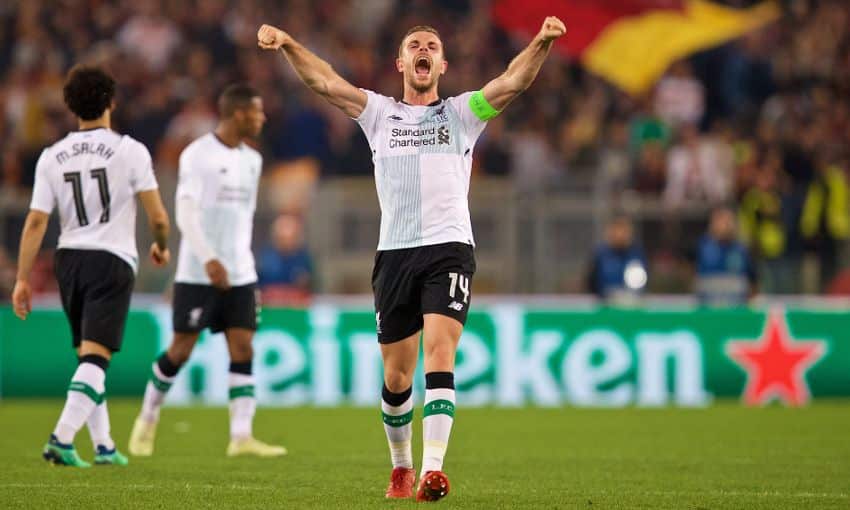 "They showed up because they have the quality to do so, physically, football-wise and the mindset.
"They are really in a good moment. Hopefully it stays like this [because] they play most of the games. In midfield we are really thin."
Milner has proven to be an astute signing for Liverpool, making 130 appearances in all competitions for the Reds in three seasons.
The former Manchester City midfielder has excelled when called up on and has the most Champions League assists out of anyone this season. His partnership with Henderson has been key this season, especially in lieu of the Reds' injury woes in midfield.
Klopp has highlighted the importance of the duo, but with Naby Keita set to arrive in the summer and the Reds linked with a whole host of midfielders in Jorginho, James Maddison and Christian Pulisic, it remains to be seen whether they play a major role next season.