Jurgen Klopp discussed the transfer of Philippe Coutinho to Barcelona in January as he explained how he intends to replace the midfielder.
Coutinho left Liverpool in January following an extended transfer saga the previous summer as he joined Barcelona for a mammoth £146million.
The Reds are yet to spend the money received for the Brazilian, with Virgil van Dijk's £75million January move from Southampton always part of the agenda for Klopp.
The Liverpool boss highlighted Naby Keita's arrival from Leipzig in the summer as part of a plan that is already in place, but the Reds will still bring in more faces to replace Coutinho.
"What do we do? We brought in Naby Keita already, an outstanding player," Klopp said, speaking to the Mirror.
"We will bring in a couple more players and that will happen."
The addition of a 'couple more players' is set to excite Reds supporters, many whom questioned the sale of Coutinho at such a crucial juncture of the season.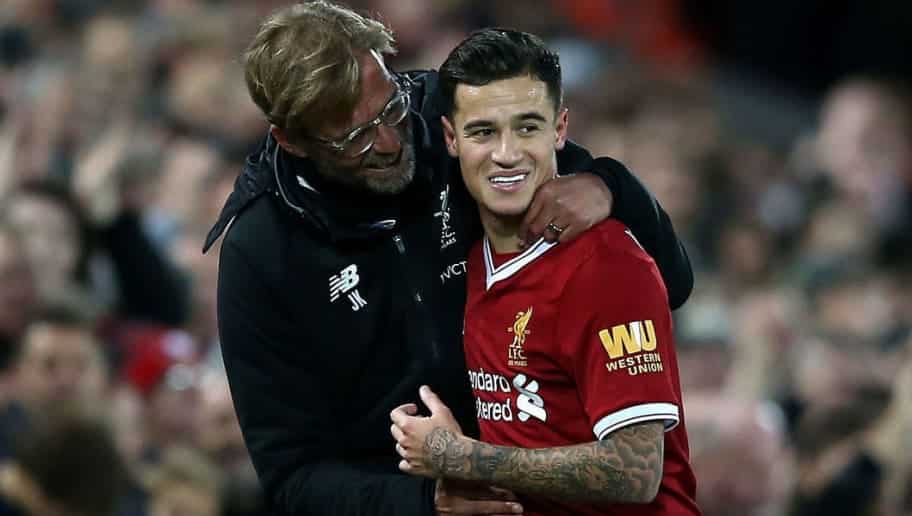 The Reds chose not to replace the 25-year-old in January, with Klopp a manager known to trust his current crop of players if no better option presents itself on the market.
The boss bemoaned the injury of Liverpool's most natural attacking midfielder Adam Lallana, who suffered a stop-start season, rarely featuring for the first team this campaign.
"We had the quality of players already to finish the season higher," Klopp said.
"Think about the season we played without Lallana, and half a season without Coutinho.
"Two of the best players in the whole Premier League. They didn't play on the pitch for us."
More: Coutinho's player meeting last summer
Liverpool's former no. 10 was denied a move to Spain in the summer as he knuckled down for a further four months at Anfield.
The level of his performances impressed many, considering the circumstances he created for himself at Liverpool. However, the Reds have looked more of a balanced team without him, something Klopp alluded to jokingly.
"Can you imagine Phil Coutinho still in the team?" Klopp added with a grin.
"And we play with the three up front and Phil at eight – that would have been nice!"
Coutinho had somewhat of a slow start to his career at the Camp Nou, however he now appears to have settled in at the club, scoring 10 goals in 22 appearances.