Jurgen Klopp says he is looking to add further quality to his Liverpool squad ahead of the next campaign.
The Liverpool boss, speaking ahead of the Reds' crucial match against Chelsea on Sunday afternoon, has suggested he will be looking to bolster his midfield options.
Klopp, referring to recent injuries and Philippe Coutinho's January departure to Barcelona for £142million, has hinted he he may still need to plug the gap left by the Brazilian, despite Liverpool's successful season, so far.
Despite Mohamed Salah, Roberto Firmino and Sadio Mane being regular starters in attack, Liverpool's midfield combinations have changed frequently, due to form and injury.
Klopp will be welcoming RB Leipzig's all-round midfielder Naby Keita in July, however he believes he needs to further his squad depth and bring in additional players.
"We already have Naby Keita coming and that is really good and we will probably sign a couple more players, because that's how it is," Klopp said.
"We have to strengthen, first of all, the squad. To bring in players who are 200 per cent better than the players we already have will be quite difficult, but we still need to do a few things to have more depth in the squad. That is very important.
"We had a weak problem in the winter. Phil (Coutinho) left, and (fellow midfielder) Adam Lallana was not here then, which would have been a perfect replacement but he was not involved. Then, Emre Can disappeared with injury.
"That was our problem, so we need to prepare as good as possible so that it will not happen again.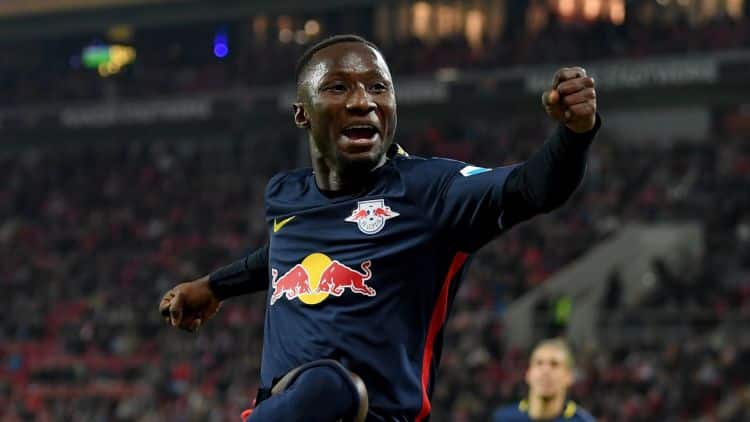 "We will be prepared, but it's always difficult. We are only looking for really good players. These players can have different interest from different clubs and that's how it is.
"But the players we will be bringing in we will be 100 per cent convinced about altogether.
"It was like this since I was in, and it will be like this until I leave."
MORE:
- Reds linked with Maddison
- Liverpool's negotiations for Jorginho
Klopp earlier told media that he believes Liverpool have the ability to attract 'specific players' this summer.
The Reds have been linked with a number of midfielders in recent months, with Napoli's Jorginho, Norwich's James Maddison and versatile playmaker Christian Pulisic all being reported targets.
The noises coming out of the club ahead of the transfer window suggest the Reds will be heavily involved in the market come the summer.