Watch as Jurgen Klopp delivered his verdict on Liverpool's disappointing 1-0 defeat to Chelsea on Sunday.
Three points against fifth-placed Chelsea would have guaranteed a fourth-placed finish in the Premier League, with one effectively doing the same due to the Reds' superior goal difference.
However Olivier Giroud's first-half header and Liverpool's inability to penetrate a well-drilled Chelsea defence meant Klopp's side succumbed to defeat for just the fifth time in the league this campaign.
This result means the Reds must win against Brighton and Hove Albion at Anfield on the final day of the season, and Klopp had his say on the top four race.
"I'm not shocked or surprised that happened today," Klopp said.
"If you asked what I wanted this morning when I woke up: nice and easy, 3-0 win, going home enjoying the sun and don't care about Brighton and prepare already the final.
"Did I think that would happen? I was not sure. That's the situation. Everything else is absolutely OK.
"Chelsea have to win the game as well. We play the last game at home and Chelsea play at Newcastle. That doesn't sound like a holiday trip for me."
The Reds secured Champions League qualification last season also on the final day, beating Middlesbrough 3-0 at Anfield.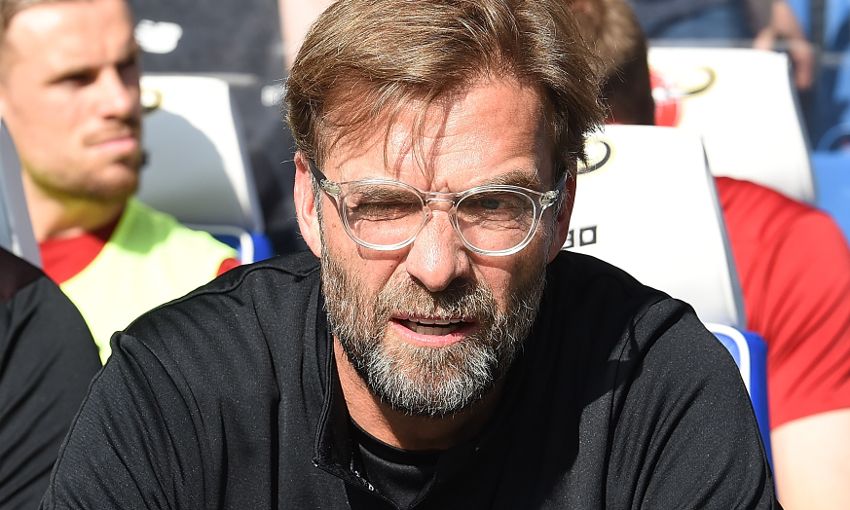 "That's my life, always until the last match day," Klopp added.
"The boys showed me they are really ready to fight. The situation is very intense for the boys. I'm really happy and proud of them."
The manager also spoke on Mohamed Salah's yellow card for a perceived dive after minimal contact from Chelsea defender Antonio Rudiger.
"It was a dive or he waited for the contact. I'm not sure," Klopp added. "That's not what I want to see, that's not what he wants to do. It happened.
"He can do much better. He will score again no doubt about that."
The boss also addressed reports that claim Liverpool are interested in Lyon's Nabil Fekir and Barcelona's Ousmane Dembele.