Jürgen Klopp was full of praise for Alex Oxlade-Chamberlain, who he says has the 'potential and quality' to further his development since joining Liverpool last summer.
The Reds' No.21 has gone from strength to strength in recent months and, whilst being deemed inconsistent by some, impressed once again during the midweek 3-0 Champions League victory over Manchester City.
The former Arsenal man scored a sensational long-range goal in front of the Kop to double Liverpool's advantage in the first half.
Oxlade-Chamberlain said after the match that Klopp has been urging him to 'take games by the scruff of the neck' and 'make the difference'.
"That's all because of his potential, because of his quality," Klopp said on his development throughout the campaign.
"We had a lot of talks and Oxlade loved Arsene Wenger, really. They were working together for six years or whatever and he never blamed Arsene Wenger for not improving enough or whatever, but sometimes it's only about changing the circumstances, that's it.
"Being in a different place can sometimes be better [but] only if you are aware of your problems.
"He always took it by himself, he thought 'OK, I could do more, I could have done more to change something', but he was aware of it - he was not coming here and saying 'OK, come on, make the best of me, use me in the best way' or whatever.
"From the first day he was ready for hard work, that's the most important thing and so because of these new things he experienced, this different style of football that then gives you the opportunity to do a few things not like you are used to [but] in a new way and that has obviously helped him.
"That's what we were hoping for, that when he came here he could make the next step with us, but it was never because of Arsenal or Arsene Wenger, it was always only because some things didn't work out that well any more.
"It was never bad, only because Ox as a kid was an outstanding talent that people said it was not exactly what we had imagined, but he is an outstanding talent still and there is still a lot of things to improve - no problem with that."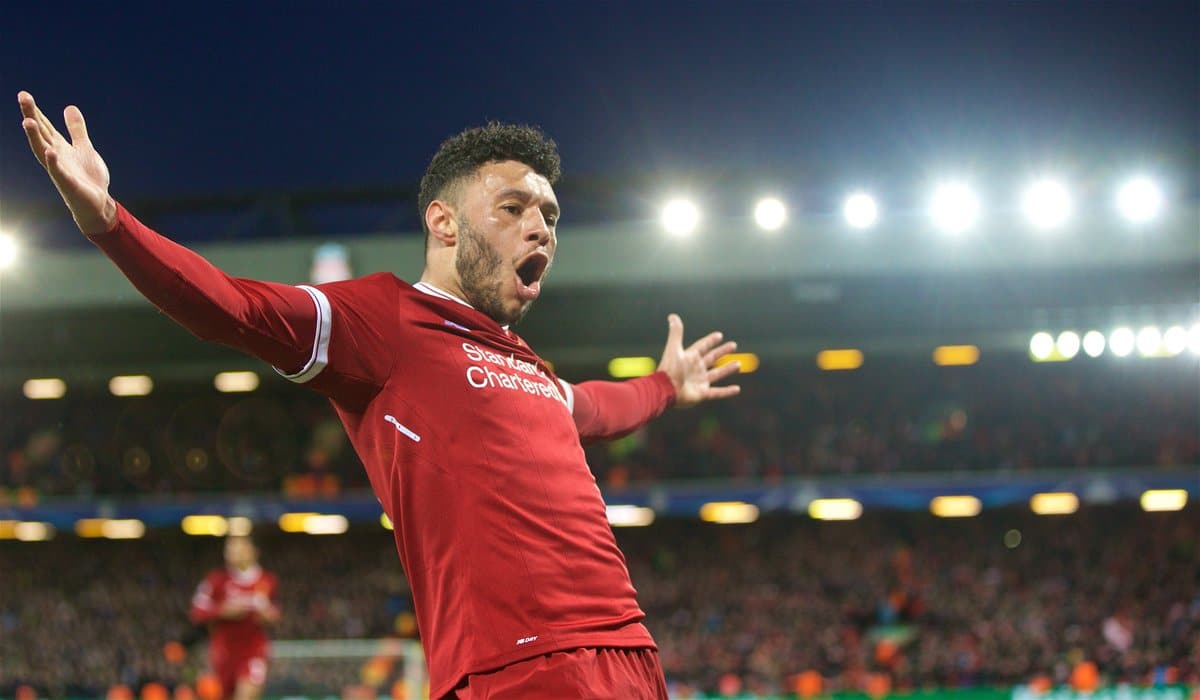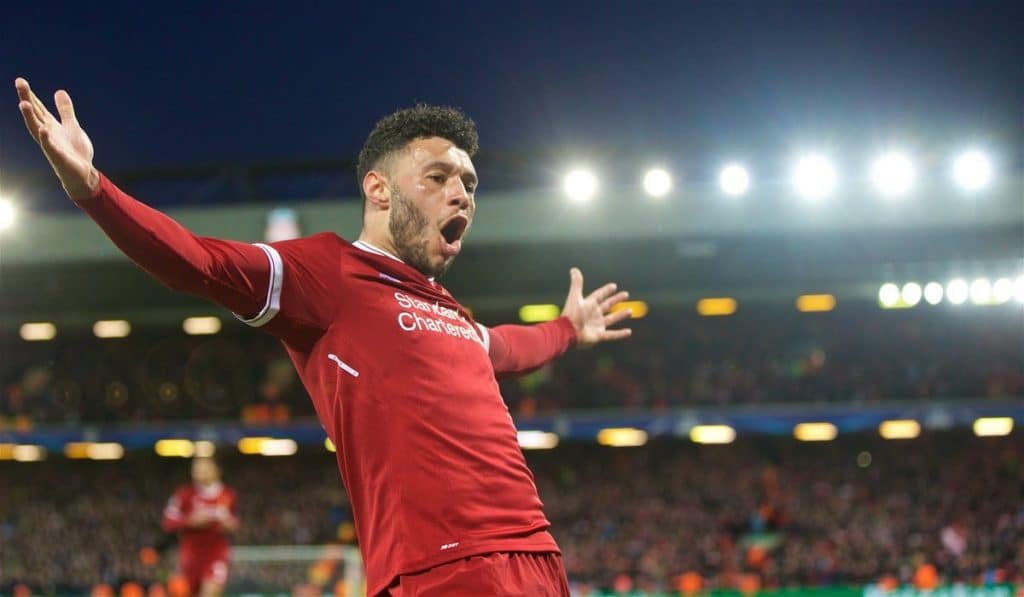 When asked specifically what the English international can improve on, Klopp said: "In pretty much everything.
"We cannot make him quicker, and we don't have to, we cannot really work on his technical ability because he is on the highest level already and is now using them in the right moment, the right spaces, in the right situations, making the best decisions you can make.
"That's all good [but] all players can improve and that's where he can improve of course as well."
Oxlade-Chamberlain is set to play a key part in the coming week for the Reds, alongside Gini Wijnaldum and James Milner, who will be Liverpool's only senior midfielders for next week's clash with Manchester City in the second leg.
Jordan Henderson faces suspension after picking up a booking during Wednesday's 3-0 win, whilst Emre Can is sidelined via injury and, according to reports, is set to miss the rest of the season.