Reds' supporters worldwide can rejoice and breathe a sigh of relief. Mo Salah is staying at Anfield. The Egyptian striker inked a new three-year deal with Liverpool on July 1st. While few details are known about the new contract, The Guardian reports that Salah will earn a base salary of €350,000 a week with the possibility of performance-based incentives, thus making him the highest-paid player in Liverpool's 130-year history.
"I feel great and I am excited to win trophies with the club. It's a happy day for everyone," Salah told Liverpool's official website. "It takes a little bit of time to renew, but now everything is done so we just need to focus on what's next."
Salah is worth every penny of the new contract. Since coming to Liverpool from AS Roma in 2017, he has scored 156 goals in 256 appearances. Though he has earned many accolades throughout his career, Salah was most recently named the Football Writers' Association Footballer of the Year for the 2021-22 season, as well as the Professional Footballers Association Player of the Year.
Salah believes his most productive years are still ahead of him, however. 
"The last week of the (2022) season, we lost two trophies," he said. "My message to the fans is that the players on the team want to give our best next season to try to win all the trophies. As usual, you stay behind us and give us a big push and I am sure we are going to win trophies again together."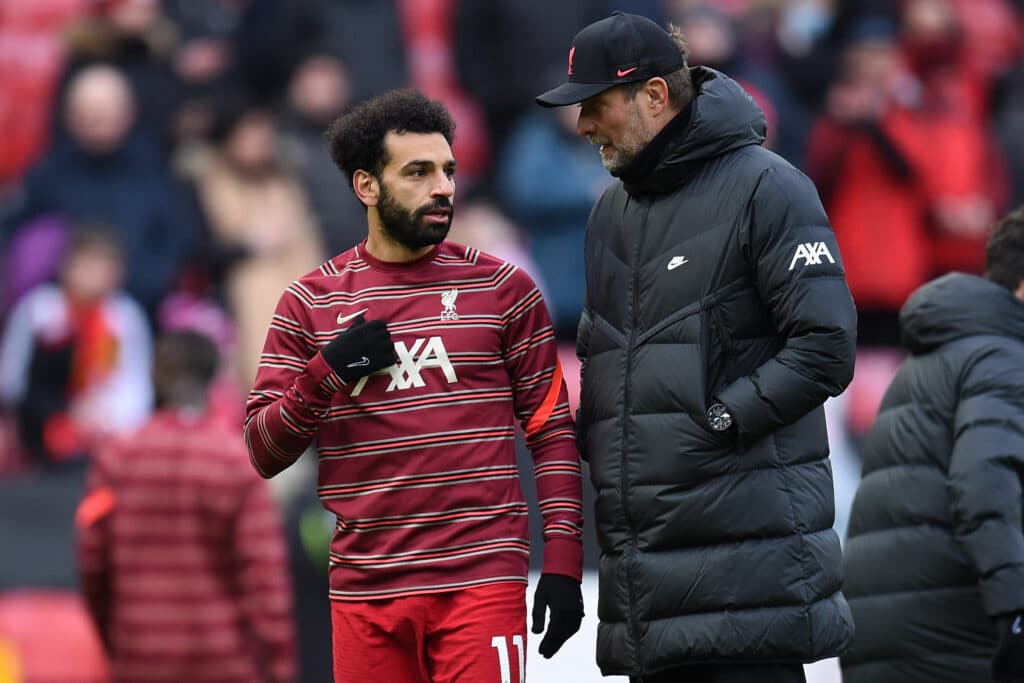 Liverpool manager Jürgen Klopp is also looking forward to continued production from his star striker. "I have no doubt Mo's best years are still to come," Klopp said. "And that's saying something because the first five seasons here have been the stuff of legend.
Even though Salah recently celebrated his 30th birthday, Klopp is not worried about him slowing down anytime soon.
"Fitness-wise, he's a machine – in the most incredible shape. He works hard on it and he gets his rewards," Klopp said." His ability and his skill level get higher each season, and his decision-making has gone to another level also.
Klopp then sums up the feelings of Reds supporters everywhere.
"It is just great news. It makes me smile thinking about it. He stays with us for longer and it means we can achieve more together."