Liverpool Legends' charity meeting against Bayern Munich Legends ended in an eventful 5-5 draw at Anfield on Saturday.
Goals
5': Kuyt (1-0)
9': Owen (2-0)
17': Fowler (3-0)
20': Toni (3-1)
22': Zickler (3-2)
30': Sergio (3-3)
32': Zickler (3-4)
45': Fowler (4-4)
72': Alonso (4-5)
87': Kvarme (5-5)
A frantic first half saw eight goals netted as Liverpool took a three goal advantage through Dirk Kuyt, Michael Owen and Robbie Fowler, only for Bayern Legends to storm into the lead following efforts from Luca Toni, Paulo Sergio and a brace from Alexander Zickler.
Fowler's deflected free-kick made it 4-4 just before half-time, however a set-piece special from Xabi Alonso – who played 45 minutes for both former clubs – restored Bayern's lead with 18 minutes left.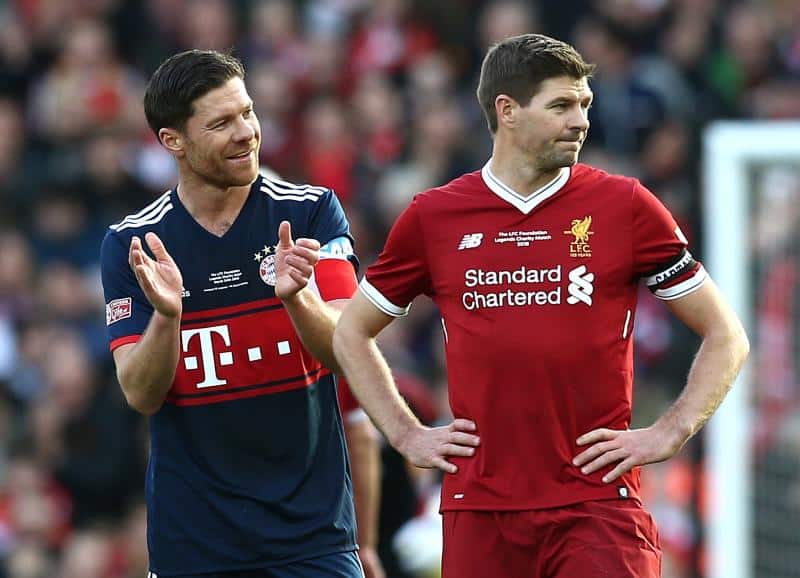 However, unlikely hero Bjorne Tore Kvarme lashed in a late equaliser to cap a highly entertaining afternoon at Anfield.
All funds raised were for the LFC Foundation in support of its charitable programmes and partnerships.
Highlights