Liverpool FC owner John Henry opened up on his eight-year tenure at Anfield, as he offered his thoughts on the Reds' journey to the Champions League final and much more.
New England Sports Ventures, as Fenway Sports Group (FSG) were known then, took over from Tom Hicks and George Gillett Jr. in 2010 with the debt-ridden duo and club threatened with bankruptcy.
The Reds were a lowly-placed 19th on goal difference in the Premier League, remarkably threatened with relegation under then manager Roy Hodgson.
Henry recalled how during his first game as principal owner in a 2-0 loss to Everton, the home supporters taunted the Reds with their chants.
"Evertonians were chanting 'You're going down,'" Henry told The Associated Press.
"We were 19th at the time, but we managed to stay up despite a lot of early mistakes."
"Football isn't easy, and building from that squad, if you remember that squad, took a lot time."
Following Hodgsons's departure, the Reds have had club legend Kenny Dalglish, Brendan Rodgers and now Jurgen Klopp take charge at Anfield. Henry highlights the role of now sporting director Michael Edwards in guiding them to the Reds' latest manager.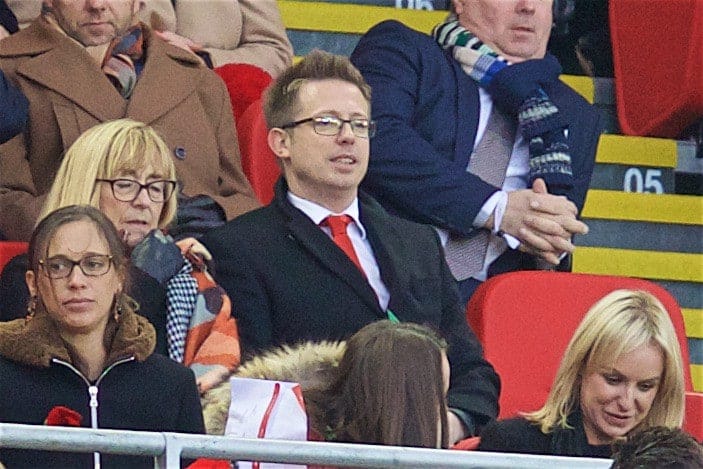 "It took Michael Edwards winning more and more of the battles internally to get us to the point that when we met with Jurgen he said, 'I really want to coach this group. This will be fun,'" Henry said.
"He has done a tremendous job getting us into this position. He has been just as effective in inspiring not just our players but everyone who loves this club.
"He is an inspired, natural leader who is sensitive to what some might see as small things, but are very important over the long term."
Liverpool face Real Madrid in the Champions League final in Kiev on Saturday, with the Reds' excelling in Europe, scoring 40 goals in 12 appearances. The Reds have overcome FC Porto, Man City and Roma on the way to the showpiece event.
"They've been on a mission. I expect that will continue this weekend in Kiev," Henry said.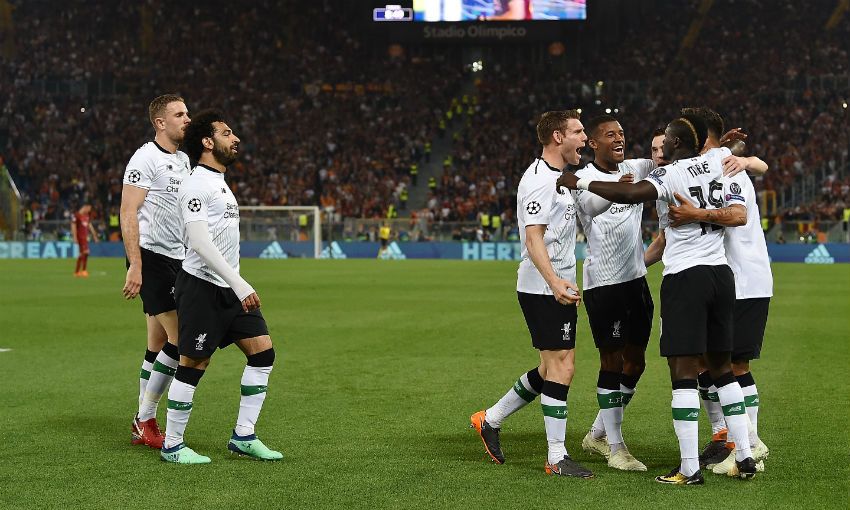 "On European nights I felt like the supporters at Anfield pushed the club past opponents to the point that we were just unbeatable on those nights.
"On away nights the resolve and effort of this group of highly talented players got us to the finals.
"Being in the final is a reflection of the incredible support this club gets at Anfield and the ability (of) Jurgen and the entire staff to put our players in the position to be successful. You can do all of that but the players have to step up and they have."
Liverpool's impressive showing in Europe has come as a surprise to many. When Philippe Coutinho left Anfield for Barcelona in January, many believed his departure would prove decisive when facing Europe's elite clubs.
Whilst the Reds have carried on with aplomb, Henry still finds it hard to understand why players - including Luis Suarez who also joined Barcelona - would wish to leave considering their standing in world football.
"Maybe it's because I'm an American, but I have a difficult time understanding why anyone would want to leave Liverpool," he said.
"The club is so rich in history and tradition, supported by so many millions around the world, in virtually every country of the world.
"You don't want to be in the position where players want to go somewhere else, even if it is a great club like Barcelona [referring to Luis Suarez and Phillipe Coutinho's departures].
"It's hard to understand why players would want to go to a league where the competition is so weak. They must play 30 or so meaningless matches per year waiting for Champions League matches."
"They'll be watching this weekend and could have been playing," Henry said.
"But (part owner) Mike Gordon, (sporting director) Michael Edwards and everyone in our scouting department have done a terrific job in making the best of those two difficult situations."
The scouting department found another gem last summer, with Mohamed Salah's record-breaking debut season impressing FSG's owner.
"His record-setting scoring became one of the biggest stories in England this year," Henry said.
"Perhaps my favorite Anfield songs ever are a couple about Mo. We are proud of more than what he has meant to us on the field.
"It is highly significant for a global club with a particular set of values to have a huge star who personifies what can be accomplished with unity rather than the divisions among people we see so often these days."