Jürgen Klopp has urged Liverpool fans to get behind his side ahead of this afternoon's meeting with Stoke City at Anfield.
The Reds return to Premier League action with a fixture against the Potters and will be hoping to clinch three points to edge closer to sealing a top-four finish.
Liverpool boss Klopp insists there'll be no distractions for his players, despite Wednesday's Champions League semi-final second leg against Roma.
Writing in his pre-match programme, Klopp asked supporters to get behind the side: "I want to address these notes directly to our supporters, with a message that is absolutely essential for the team: we need you and Anfield today more than at any point during this season.
"Your performance today will be as important and as influential as any 'European night', including what you did on Tuesday. You know the impact you can have. You know you possess the ability to create a situation where your positive energy transmits itself to our players on the pitch.
More: Klopp's LFC-Stoke preview
"Last week, in the build-up to the Roma game, I saw on a supporters site someone talking about 'the 12th man' factor when it comes to Anfield and the power you can all have – and the person speaking on this subject made an unbelievably important point which sums up exactly why you are so vital to us.
"It's not actually about being a '12th man', an extra body as such – although I love that phrase and understand what it means – but in practical terms it's more about what you do for our 11. It's bigger than being just one extra person. You guys make our 11, the 11 in the red shirts, better and stronger with the energy you bring. Anfield at its best lifts our team to another level.
"We saw it on Tuesday, we have seen it countless times this season already. The true power of the '12th man' at its very best, in its truest form, isn't that we have a one-player advantage – it gives us an 11-player advantage. That's what it means.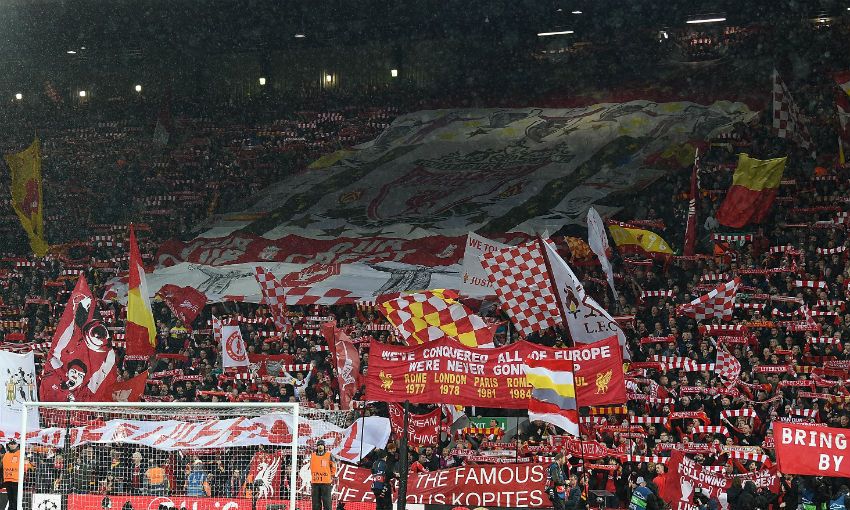 "The reason this message is so important isn't because I have concerns about atmosphere today – the opposite actually. It's because I know you can help us and as manager my job is to find and exploit every advantage available.
"My players have no excuses today. In fairness to them they don't need telling this, they already know it. The players know today is the most important game of our season. The players know this is a really difficult task against a high-quality opponent fighting for everything. But the players also know they have to deliver – end of story.
"The game before this one and the game after are completely irrelevant to us in this moment. I care not for one second when preparing for Stoke about what happened last Tuesday or what might happen next Wednesday. Distractions only avert your attention when you allow them to. We will not lose focus – it is that simple.
"So, although I know the responsibility is 100 per cent on us, the team and management, to deliver for you the supporters, I ask that you recognise your power and influence on this day. Be part of an atmosphere that unifies us as team and fans in showing we focus only on this match; that the three points today are all that matters; that today is the most important game of our season.
"We need this mindset and as 'the 12th man' you can make the 11 stronger."