Jürgen Klopp said Liverpool's goalless draw with Stoke City was 'not the best day of my life', however the boss acknowledged the importance of a point ahead of Wednesday's trip to AS Roma.
The Reds had two penalty appeals denied by referee Andre Marriner at Anfield on Saturday afternoon. Mohamed Salah missed a fantastic early chance whilst Danny Ings had a goal disallowed for offside shortly before half-time.
Liverpool are now eight points ahead of Chelsea - who they face at Stamford Bridge next weekend - however the Blues have a game in hand. Liverpool will then conclude their league season against Brighton at home, which may be a must-win game for Klopp's side.
"Frustrating? I'm not sure, it is how football can be," Klopp said at his post-match press conference.
"We met Stoke in the moment when they thought a point could be enough [to stay up] still otherwise they had to play different, but if they think they can win the next two games and have a chance with that then we cannot change that opinion. But you saw it in the game if you don't take the lead then... we had two opportunities for that - a fantastic chance for Mo.
"Let me say it like this, Trent Alexander has a dead leg and there was for sure contact there. He was limping from that moment on. We scored an offside goal, we were obviously in charge of the game but not brilliant, but that's normal in that situation.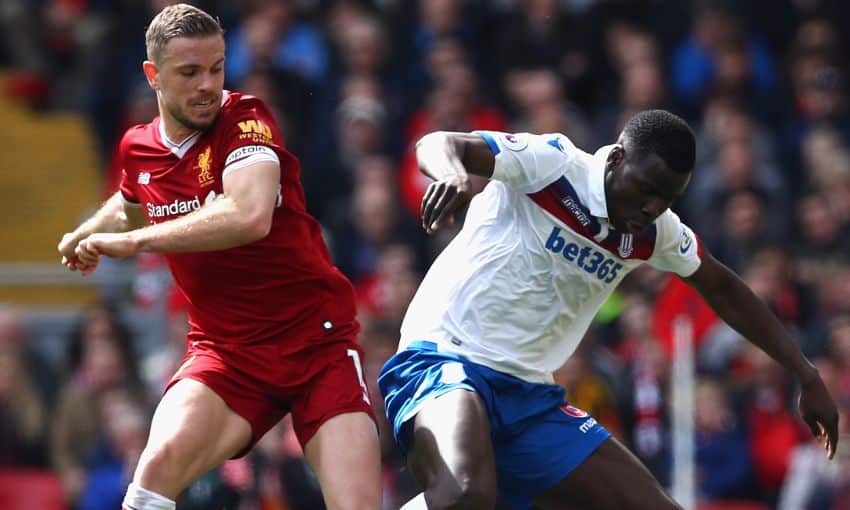 "Then second half we started normal and with two changes we had kind of a breath of fresh air, it was really good.
"Millie was good, Clyney good and helped us, we were much more often in the box and stuff like that. Then we had the situations, kind of chances, but they fought with all they had in the box and the six-yard box.
"And handball, yes probably, and at the end we didn't score. So at the end it's not the best day of my life but I had for sure worse days. Let's take it like this, let's recover and go to Rome."
Mohamed Salah was physically man-marked by Erik Pieters for the duration of the game. The result was the Egyptian having to limp off the pitch at the end.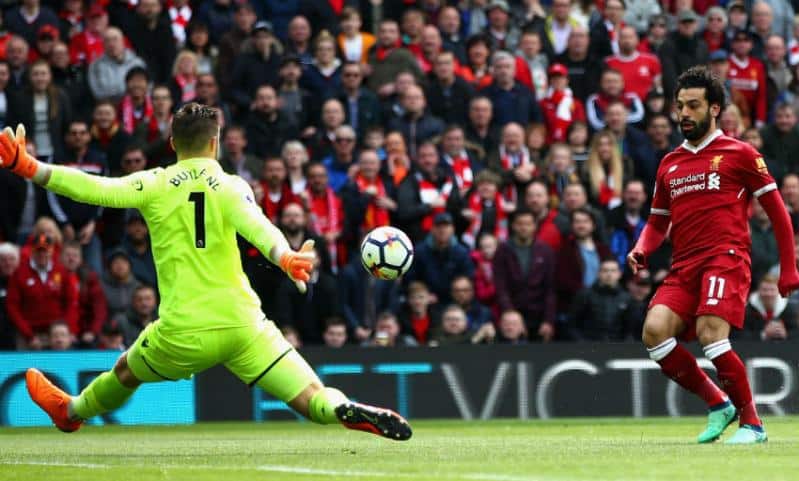 Klopp shared his concerns about some of the challenges as Jordan Henderson, Alexander-Arnold and Joe Gomez all sustained minor knocks.
On some of the challenges Salah was at the end of, Klopp added: "Mo is the most attacked player probably in the Premier League but he deals with that.
"I am not responsible for judging the rules, that is the ref and if he thinks that is OK and sets that level I cannot change it.
"It is not a grey area. It is rules. If it is a foul, it is not a grey area.
"It is football, it is physical but if it is too much, it is too much: free-kick, yellow card, whatever. I cannot change that."