The 23-year-old French center-back, Ibrahima Konaté, was one of Jürgen Klopp's findings throughout his spell at Liverpool. The young talent came from RB Leipzig for a fee of £36 million in the summer of 2021. He signed a 5-year contract with the club from Merseyside, which perfectly fits the coach's short-term vision.
The French is considered to be a valuable asset for the Reds due to his high efficiency, work rate, and precise positioning. Moreover, with Virgil van Dijk and Joel Matip in their 30s, Konaté seems to be the perfect replacement to strengthen and stabilize Liverpool's defense in the upcoming years.
After van Dijk's unlucky injury in October 2020, Klopp's decision not to sign a solid center-back took its toll on the team ending their hopes of winning a title that year. They were topped by Real Madrid in the UCL's Quarter-Finals and finished the season in the Premier League in 3rd place, way behind their biggest competitor, Manchester City.
The desire for success made Klopp rethink his transfer politics and go for a backup option in defense or a potential future partner for the Dutch wall. This decision might end up as one of his one-of-a-kind genius moments throughout his spell at Anfield.
Football Intelligence
Konaté's dominance in the air has been unparalleled in the Bundesliga which made him an attractive catch for any team in Europe's Top 5 Leagues. With his positional play, core strength, and tackling accuracy, Konaté helped his RB Leipzig reach new heights in their history. Moreover, he tends to refrain from making silly tackles which is reflected in his performance this season.
The young French got booked just 4 times in 29 appearances for 2021/22. He currently sits on a 16-game streak with Liverpool without receiving a yellow card, which highly speaks of his defensive intelligence. Konaté's ability to stop the opposition with just one single move makes him one of the rare diamonds in Klopp's dynasty.
Not once has Konaté's sheer determination to prove himself been noticed this season as he regularly put himself in front of any ball that threatened Liverpool's goal. Considering his height and body weight, the young French can recover quickly due to his improved agility, making him quick in his reaction when changing his position on the football pitch. On top of that, Konaté has displayed his velocity several times in crucial moments when chasing back the opposition.
Physical Attributes
For his height, 194 cm, it's simply incredible how he regularly reaches speeds of 34 km/h. The composed defender relies much on his body which helps him win 1-on-1 battles both in the air and on the ground. What makes him quite unpredictable is his ability to perform a rapid full stretch that usually ends up either clearing the danger or winning the possession, thus leaving the opposition speechless. However, this exact hidden strength might also turn out to be his greatest concern soon.
Many critics thought that Konaté might turn out to be a bust due to his injury-prone playing style. He tends to keep a firm position on the football pitch, but he usually underestimates the situation due to his lack of experience. This makes him lunge onto the ball, requiring a lot of strength in the core muscles as well as in the legs.
However, his physique suggests that he can withstand the immense pressure on his body throughout the 90 minutes. Ibrahima's ambition to catch or intercept each ball might make Klopp jump from his seat, but exactly such dedication is needed when wearing the Liverpool jersey.
Konate's Records in 2022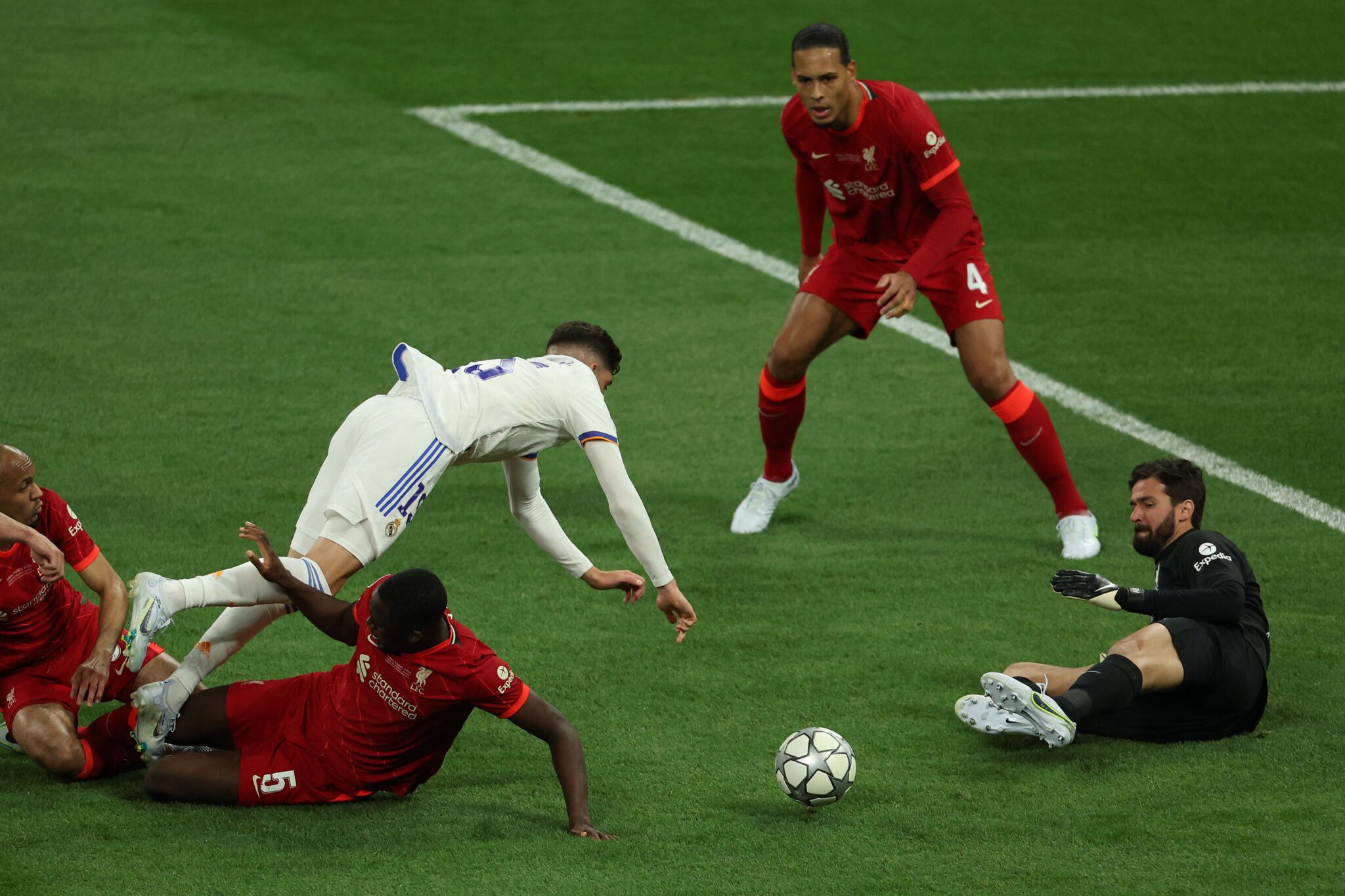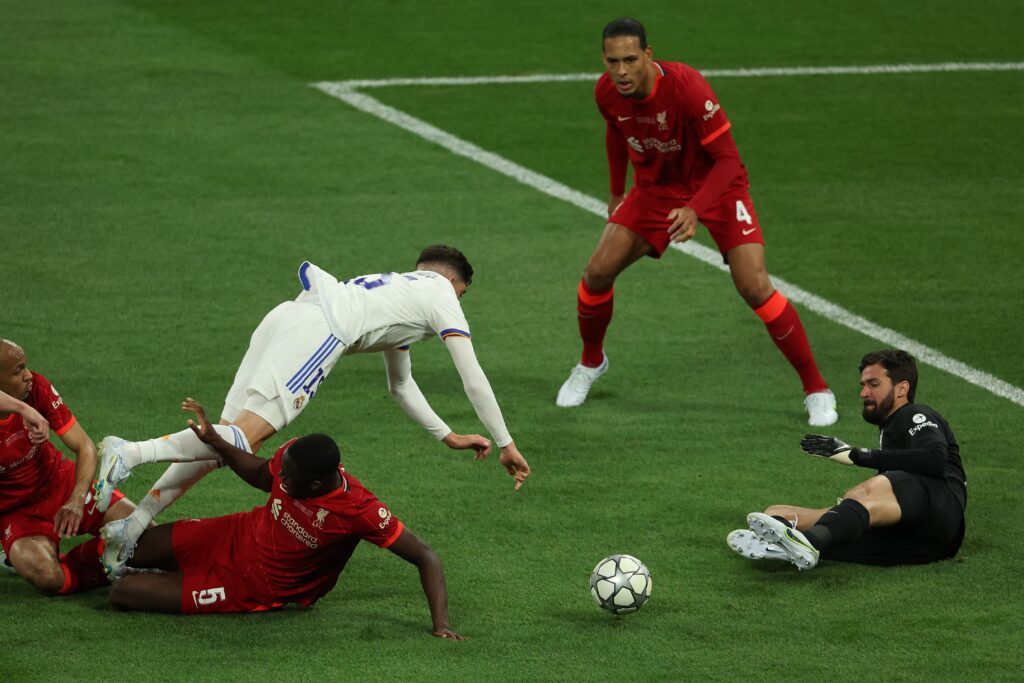 Konaté's maiden loss at Liverpool came in the 2022 UCL Final against Real Madrid in his 29th appearance for the club. This further suggests his positive influence as a center-back. His speed and ability to completely demolish some of the toughest offensive players in Europe will undoubtedly gain him more and more playing time next season, 2022/2023.
The 23-year-old netted 1.45 interceptions, 3.36 completed clearances, 3.09 aerial duels won, and just 0.09 dispossessions per 90 minutes in the Premier League for 2021/22. Despite appearing in just 11 games, these stats speak for themselves, personifying Konaté's huge potential that awaits to be discovered in the upcoming years.
The Perfect Fit for the Future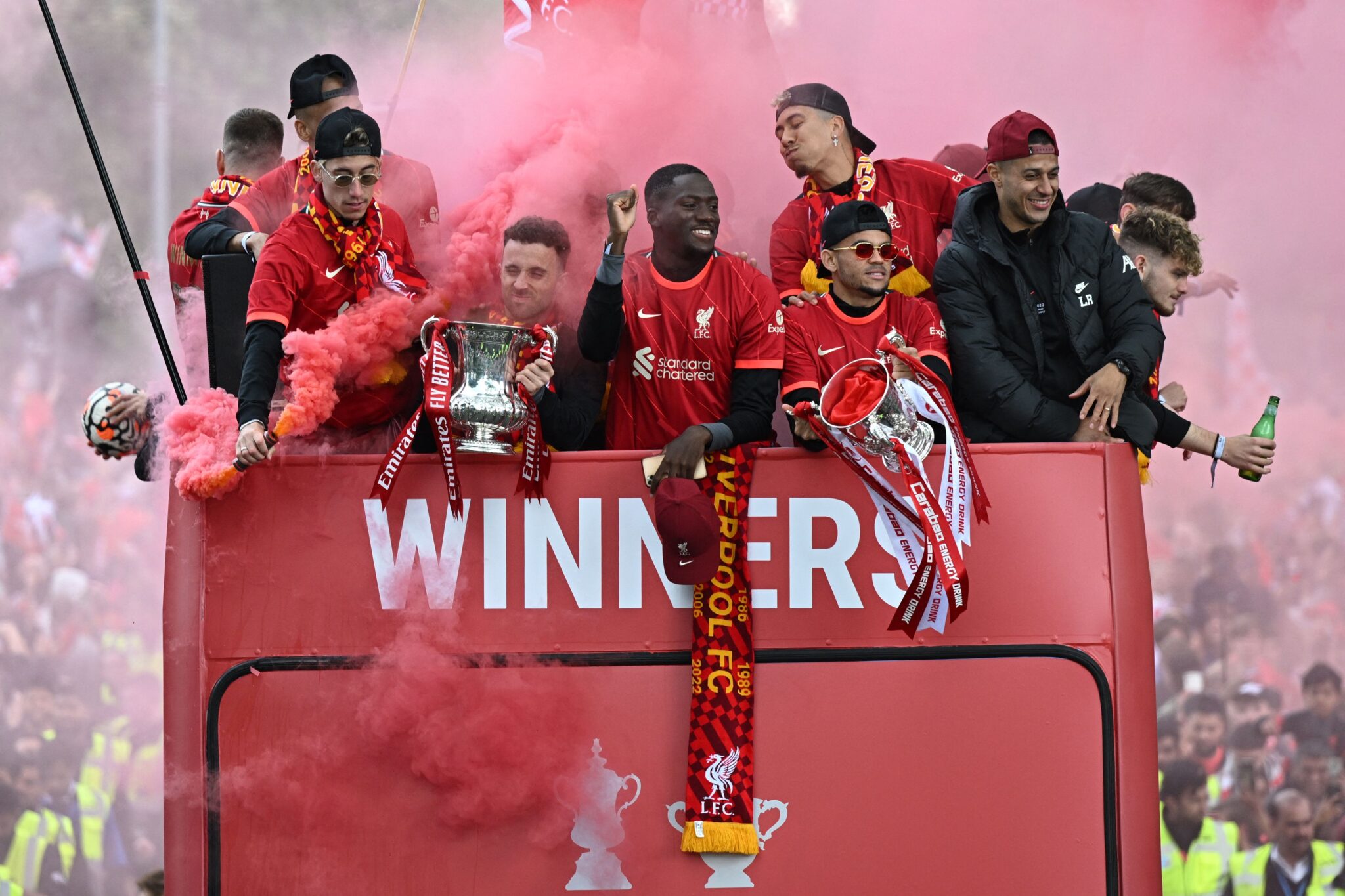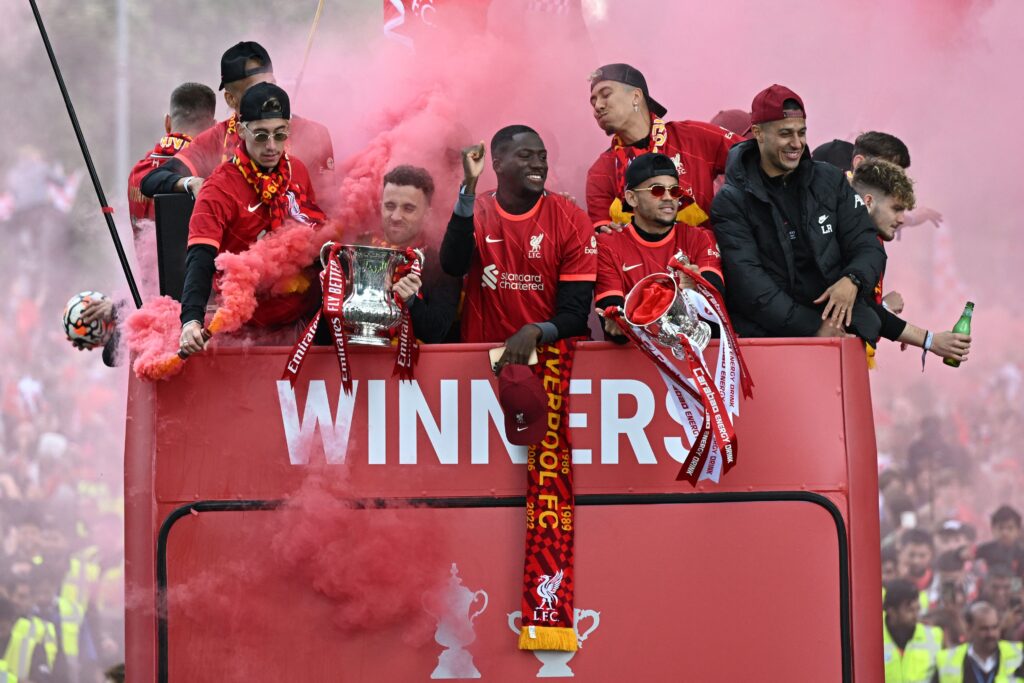 With Manchester City's increased troubles from a defensive point of view, Liverpool seems to be one step ahead in the battle for the 2023 EPL title. Even though Sadio Mane or Mohamed Salah might leave a hole in the Reds' formation for next season, the defense seems as stable as it gets. Virgil van Dijk and Joel Matip feel like a solid defensive duo, for now, nonetheless, they are not eternal. With their careers approaching their ends, Konaté will need to step up, develop his football knowledge, and gradually turn into the new leader in Liverpool's defense.
Konaté's 23 years of age suggest that we might be seeing the development of one of the greatest defenders in Liverpool's history. With the correct approach, he will become the worst nightmare for each offensive player worldwide, revealing himself as Jurgen Klopp's secret weapon.
Ibrahima Konaté's first season at Anfield marks one of the greatest debuts in Liverpool's history. Many people tend to praise the attacking players as they are typically the ones who win matches, forgetting about the bulletproof wall in the back that has deflected numerous threats throughout the game.
Liverpool's heroic odyssey this season might have ended with just the double, but we should give credit where it's due. Without Konaté's presence in defense, the dream about the historic quadruple might have never been alive. Some would suggest that his decisive plays and interceptions helped Liverpool reach the pinnacle of their success this year. The Reds would love to see Konaté develop as a player at Anfield hoping that one day, he will become the strongest and the most unbreakable barrier in front of Alisson Becker.