Liverpool announced on August 2nd that the club has signed Portuguese striker Diogo Jota to a 5-year contract extension. The financial terms of the deal have yet to be released but it is certain that the 25 year-old will be at Anfield through 2027.
"Well, [I'm] really proud, I have to say," Jota said after signing the extension. "Obviously since I arrived two years ago I established myself as an important player in this team – that's what I wanted from the beginning."
Jota has certainly made an impact since his arrival from Wolverhampton in 2020. In 92 matches over the last two seasons, Jota has scored a total of 34 goals-including 29 last season.
"His qualities are obvious," Reds manager Jürgen Klopp said. "He scores goals, he works unbelievably hard for the team, his pressing and counter-pressing are on an unbelievable level, he can play in all of our attacking roles and he has an incredible attitude. Not a bad package. Not bad at all."
Jota has been sidelined for the entirety of Liverpool's preseason with a hamstring injury but says the new contract signifies a fresh start for him.
"Unfortunately for me I had an upset in this pre-season because I got injured in the last game of the season playing with Portugal," he said. So I was coming back in this pre-season, I felt it a little bit again. So it will be a few more weeks."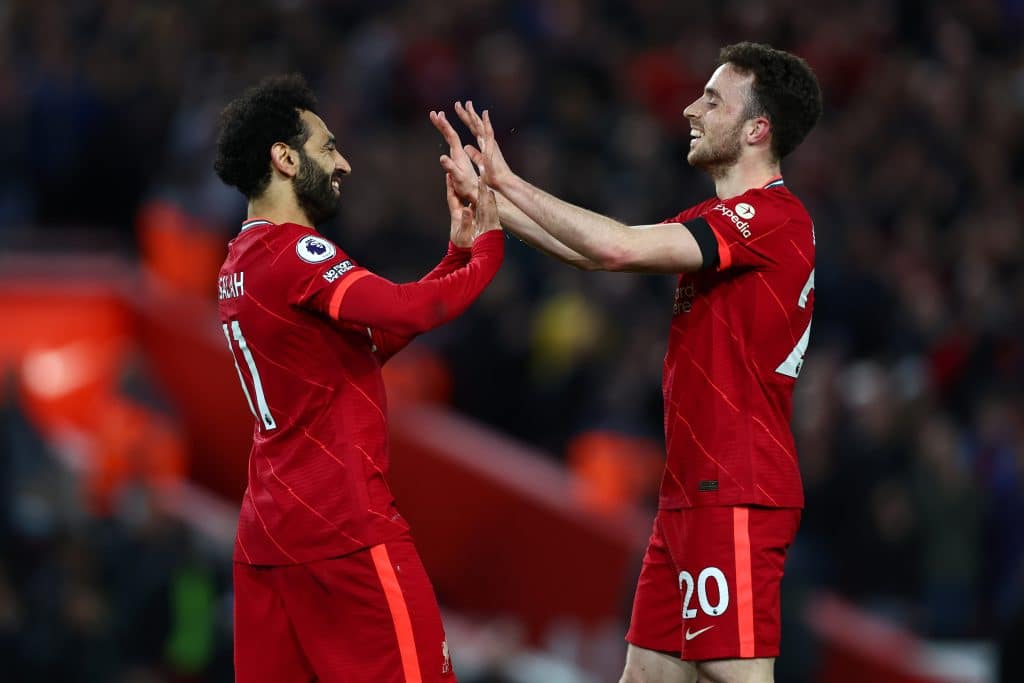 It is safe to say that when Jota does return to the pitch, supporters will be delighted to see him paired with Mohamed Salah up front. Since both players recently signed long-term contracts, their partnership on the pitch is secured for many years to come.