New Liverpool arrival Xherdan Shaqiri outlines his ambitions with the club as he says the Reds can beat any team in the world on their day.
The former Stoke winger signed for Liverpool this summer after the Merseyside club activated a £13m release clause as Jurgen Klopp looked to bolster his attacking options.
Shaqiri impressed during his first three pre-season cameos in a Reds shirt and his arrival alongside Alisson, Naby Keita and Fabinho has left fans optimistic about the upcoming season.
Speaking to The Guardian, Shaqiri explained how the Reds can achieve anything this season as they are more than capable of beating anyone on their day.
"For me, nothing is impossible," he started.
"We can be everything we want to be. We beat Manchester City in the league and the Champions League last season so I think we can beat anyone in the world.
"It has to be our ambition to compete with the best and to go on the field against whoever we play trying to win the game and dominate the game.
"Our aim is to win as many titles as possible. That is the goal of the club now and we are looking forward to the season."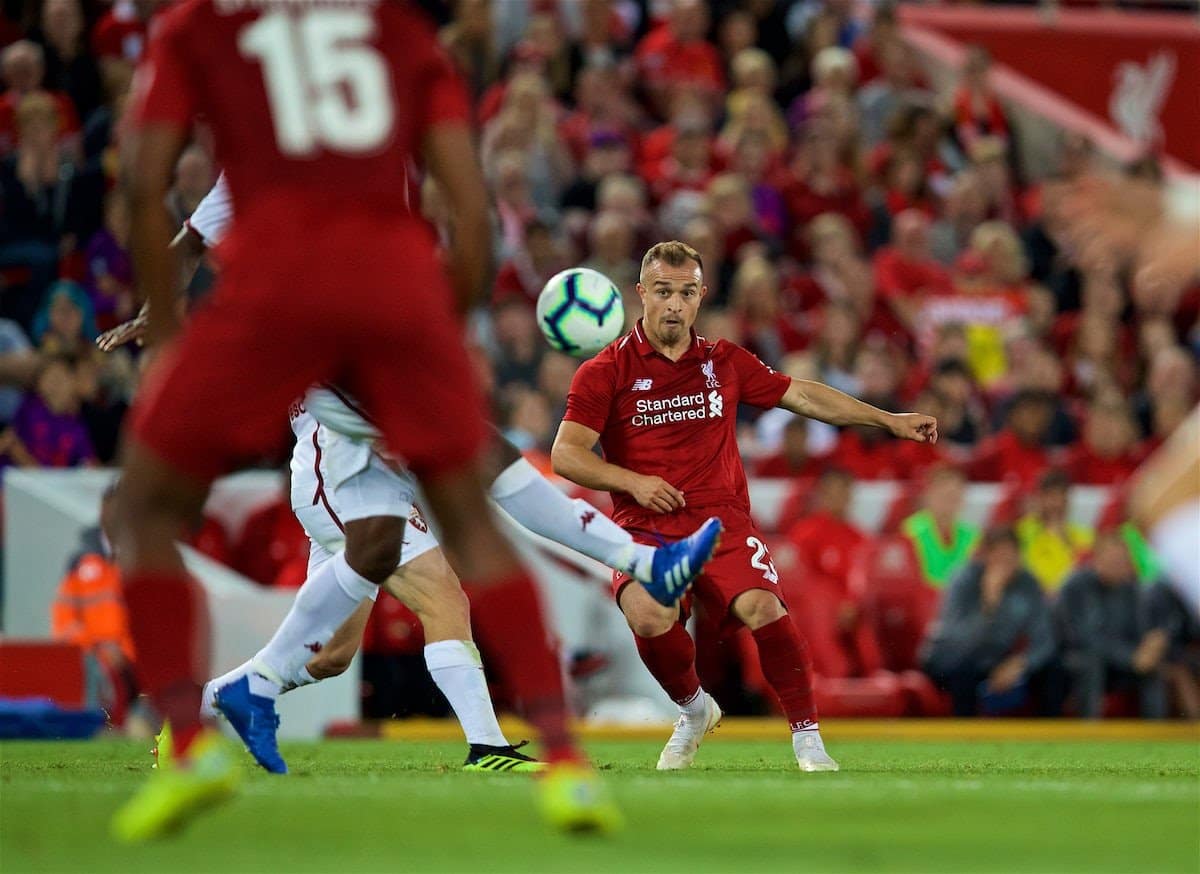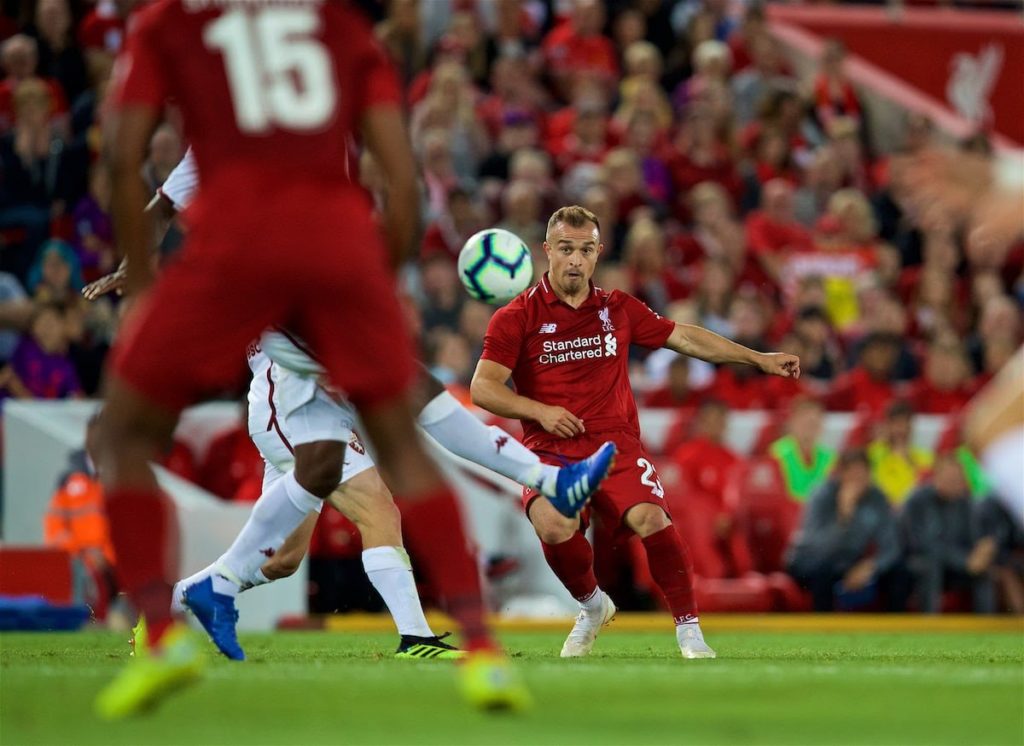 The Swiss international has experience in winning trophies, despite suffering relegation with Stoke last season.
He has won the Swiss Super League three times and the Bundesliga twice during his time at Basel and Bayern Munich. The 26-year-old believes he can add to those credentials at Anfield.
He said: "I came here to try to win titles. I think this club needs to have this ambition to win titles, to play for titles, and to be one of the best teams in the world.
"It is one of the best clubs in the world and so now we try to show that on the pitch. Liverpool had a very successful and good season last year but we didn't win a title.
"Now it is important to be very good again and to achieve that last thing. I think we now have the quality and a talented team who can play to win titles. It has to be our goal to try to be the best in the league.
"All players are ready to go for the new season. We have a big squad so the coach can rotate every time and keep the quality on the pitch.
"I think, and I hope, we are going to kick on on Sunday with the first win and try to give the fans what they deserve – titles.
"We want to compete with the biggest teams like Bayern Munich, Real Madrid and Barcelona. They are the best teams in the world and Liverpool is also one of them."
Shaqiri appears to have taken to his new teammates' style of play incredibly well, showing glimpses of real chemistry with players he knows well from his time in England.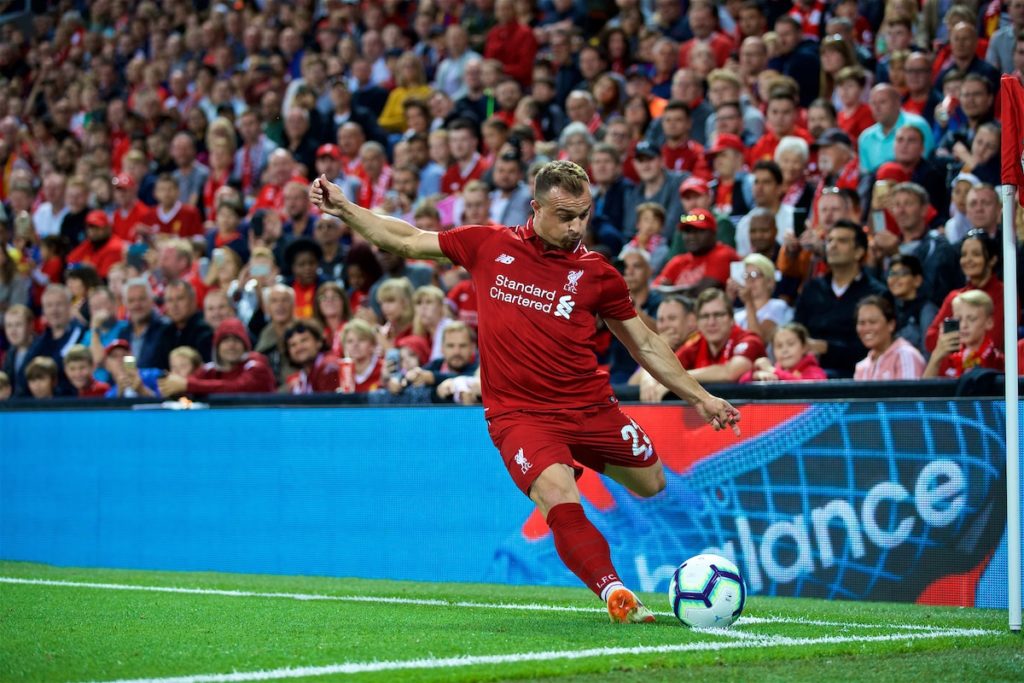 "This is my fourth year in the Premier League now so I know how they play and how good they are," he continued.
"I saw them many times. I know the quality of this team and you can see it on the pitch that I have started working well with them and passing well with them.
"I think we have a big team with a lot of quality that can win every game. That has to be our goal this season – to focus on every game and not think about what can happen in the winter or next summer.
"We have to try and win every game because all of them are important. Our goal is to try and win every game."
Having spent three years at Stoke, Shaqiri has witnessed Liverpool's climb under Jurgen Klopp and he spoke with admiration of the German's work at the club.
"I think when Jürgen arrived here the club was totally different to what it is now," he says.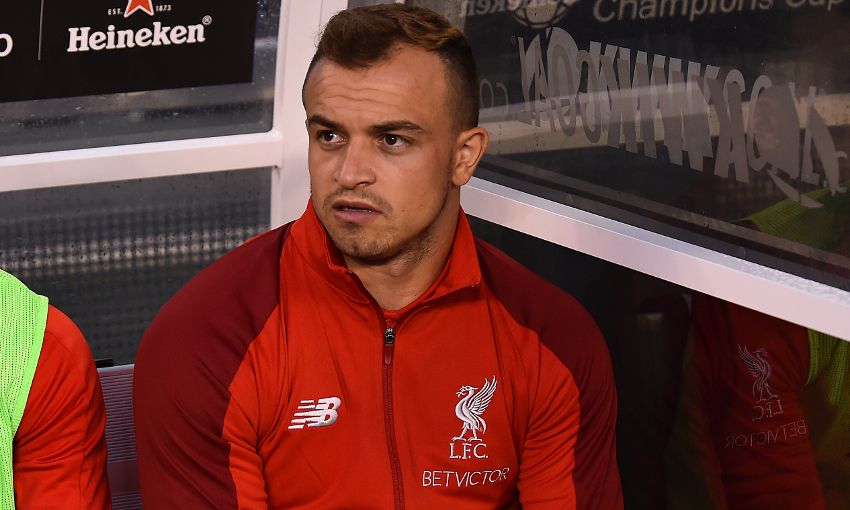 "He has done a very good job since he's been here and you can see that the people have a lot of respect for him and his work.
"The progress of this club and this team is getting higher every year. Liverpool is one of the best teams in the world, everybody can see that, and now we have to do it on the pitch.
"Everybody is very focused on that and with the transfers the manager did you can see that he wants to go forward and to make more progress. He wants to compete with the best teams in the world and he is going in the right way."