Andy Robertson's former managers have provided an insight in to the Liverpool full-back's time at Queen's Park and Dundee United as a teenager.
Liverpool signed left-back Robertson from newly relegated Hull City last summer, with an £8 million move largely failing to impress supporters, who were expecting the Reds' to splash the cash on a big name.
James Milner took charge of the left-back slot in Jurgen Klopp's Liverpool side in the 2016/17 season, with Alberto Moreno's performances leaving much to be desired.
However, the Reds' shrewd move for Robertson has paid dividends, with his performances receiving endless praise and his meteoric rise continuing to amaze those who knew him.
Gardner Speirs, Scottish side Queen's Park's first-team manager at the time, reflected back on the summer of 2012 as he looked to address a gap in his squad.
"We were due to go to Largs on the Clyde coast to play a couple of matches inside four days but we didn't have a left-back," Speirs says.
"Andrew was just finishing a season with the under-17s, so we took him and that's how it happened."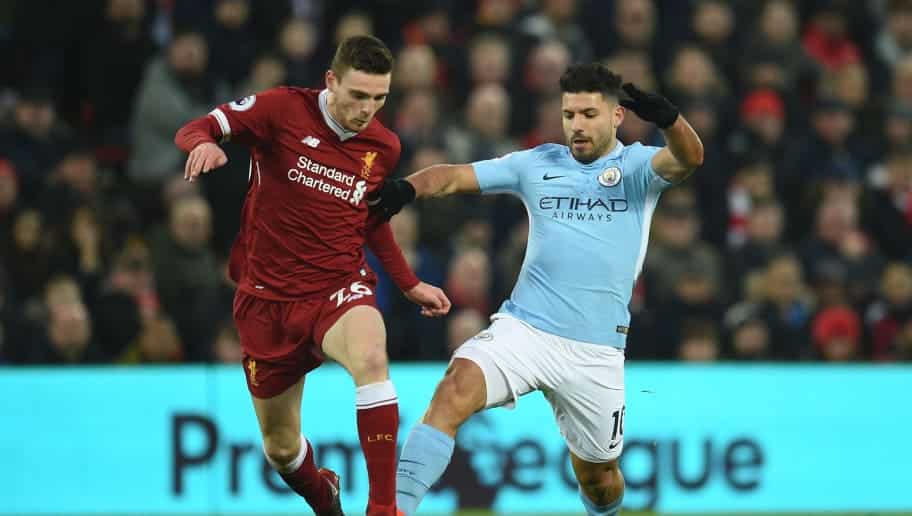 For Robertson, who had played for Celtic's youth teams but deemed not good enough, this was an opportunity he relished and took with both hands.
"Andy left Celtic when he was about 15 and came into our academy and, obviously, kids can react to the disappointment of leaving such a big club in a number of ways," Speirs says.
"Andy's response was to say, 'I'll prove you wrong'. He played in the first warm-up game at Largs and I don't think he went out of the team again until he left us. Andy's performances meant that we couldn't leave him out, even though he was so young. You could see his attitude, determination and ability. He was a first pick for the whole season."
Robertson has enjoyed a similar first season at Anfield, with many being sceptical of the Scottish left-back's capabilities following his move last summer.
However, Robertson has excelled during Liverpool's impressive campaign, featuring consistently in the left-back role after pushing an initially injured Alberto Moreno out of the side.
Whilst Moreno has long returned from injury, the Spaniard has been unable to regain his place with Robertson helping the Reds secure a top four place in the Premier League and a Champions League final start against Real Madrid set to come.
It's a far cry from the days when he was merely reimbursed travel costs for making appearances for Queen's Park.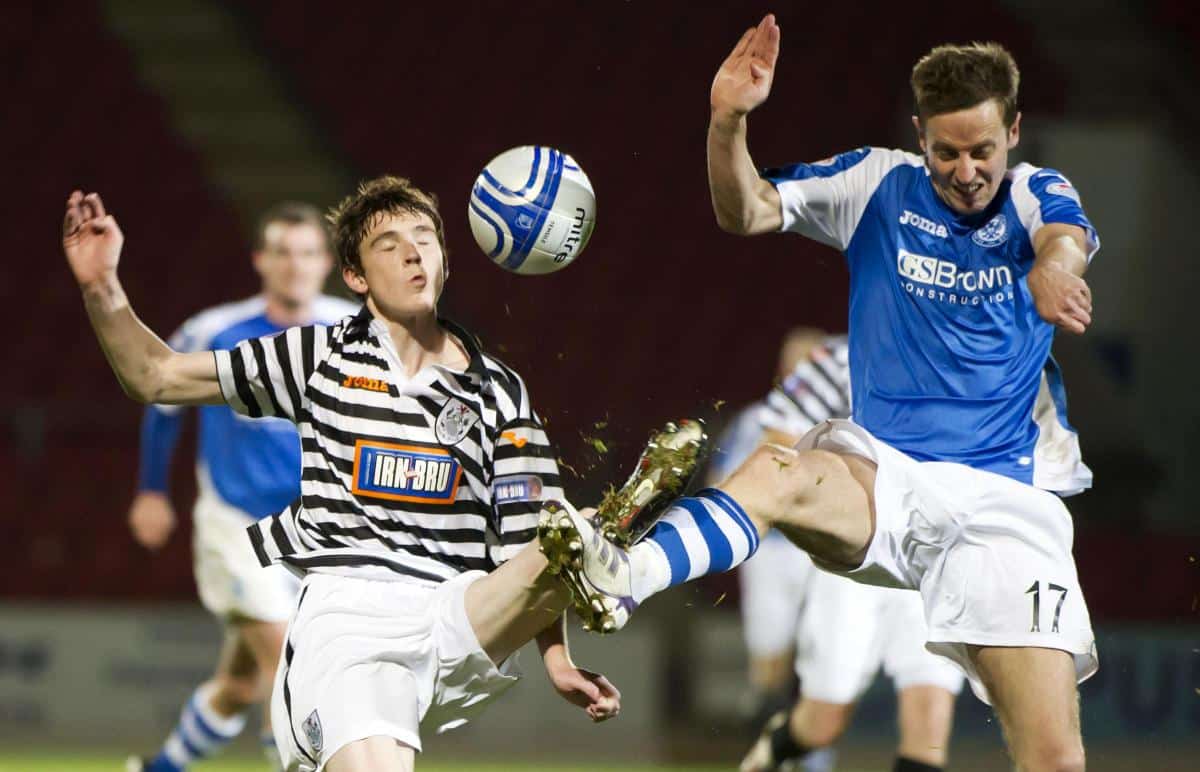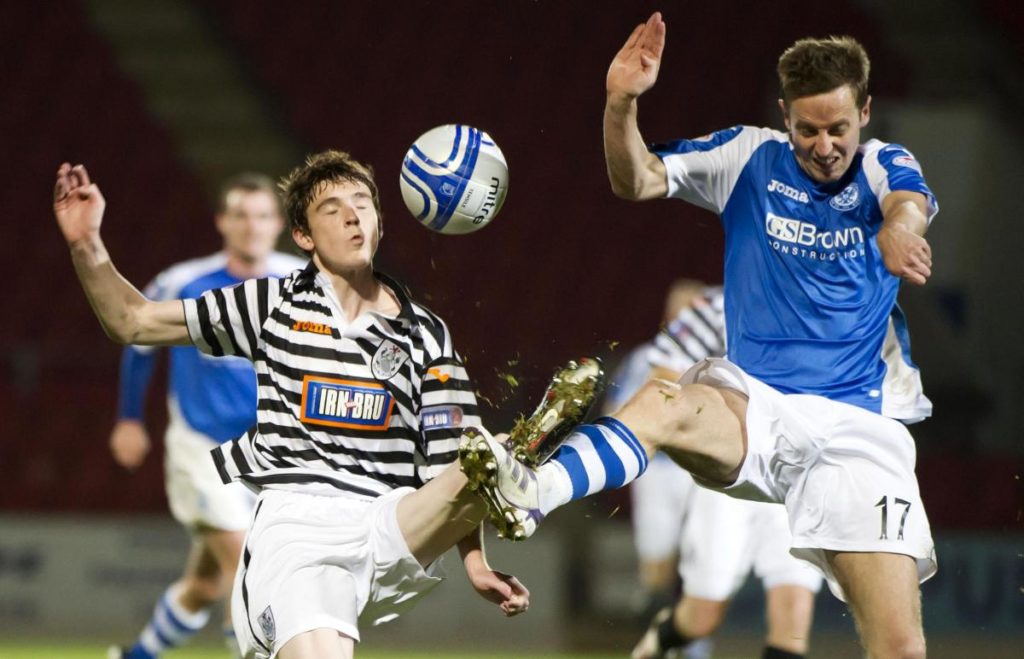 "I saw him three nights a week and on a Saturday. He gave 100 per cent in his training and matches, to go along with the talent he had. That's the overriding thing that we remember," Speirs continues.
"He had come from the under-17s and stepped into the first team, so we felt that at some point in the season we would have to take him out and give him a rest, but there was never any suggestion of that.
"It never crossed our minds because his performances were so good. He had thought of going to university but decided that he would take a gap year and devote himself to football. It certainly paid off in style.
"People talk about having the will to run. He just ran and ran into good areas and with the energy and quality he brought, he could put quality passes and crosses in. That was the season when Rangers were in our division. He played in those four games against them and did well. It's difficult to say that he has exceeded expectations because, at the end of that season with us, I was trying hard to keep him for another year.
"He comes from a very grounded family, as you can see from the way that he's been brought up. He's prepared to work hard for everything he gets and every challenge he's faced - whether it be coming into our first team, going to Dundee United and into their first team, then Hull City and now a club the size of Liverpool - has always been met.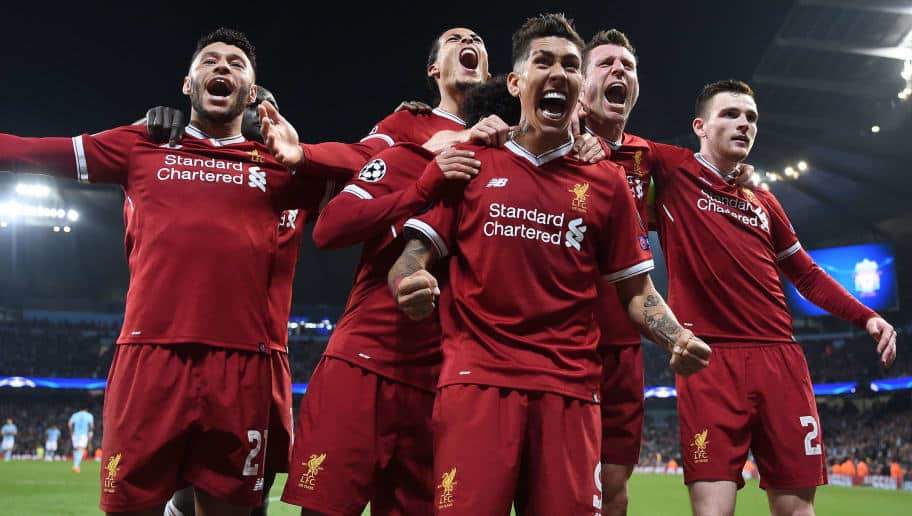 "On Saturday I'll be watching and hoping for a Liverpool win and an Andy Robertson performance - which I'm sure we'll get."
When he finally moved away from Queen's Park to Dundee in 2013, it was manager Jackie McNamara who handed the Scotsman his breakthrough.
The former Celtic player is full of admiration for Liverpool's now ever-dependable left-back.
"It's such a good story," says McNamara. "In five years, Andy has gone from Queen's Park to the Champions League final.
"Although Vardy has done really well, I'd argue Andy's story is better. Vardy may have played non-league, but Andy was actually an amateur who was selling programmes at the national stadium.
"He is an inspiration for any kid who has been told by an expert that they are not good enough. They told him he was too small, now he's off to the Champions League final."
McNamara had a clear role in helping him develop in to the footballer he is today, by helping his conditioning and strength to make him a tougher opponent.
He and his coaching staff of Simon Donnelly and Darren Jackson guided Robertson through his first and only season at the club, before an eventual move to Hull City.
"I brought Andy up with his mum and dad just before pre-season and took them round the training ground at St Andrews," recalls McNamara.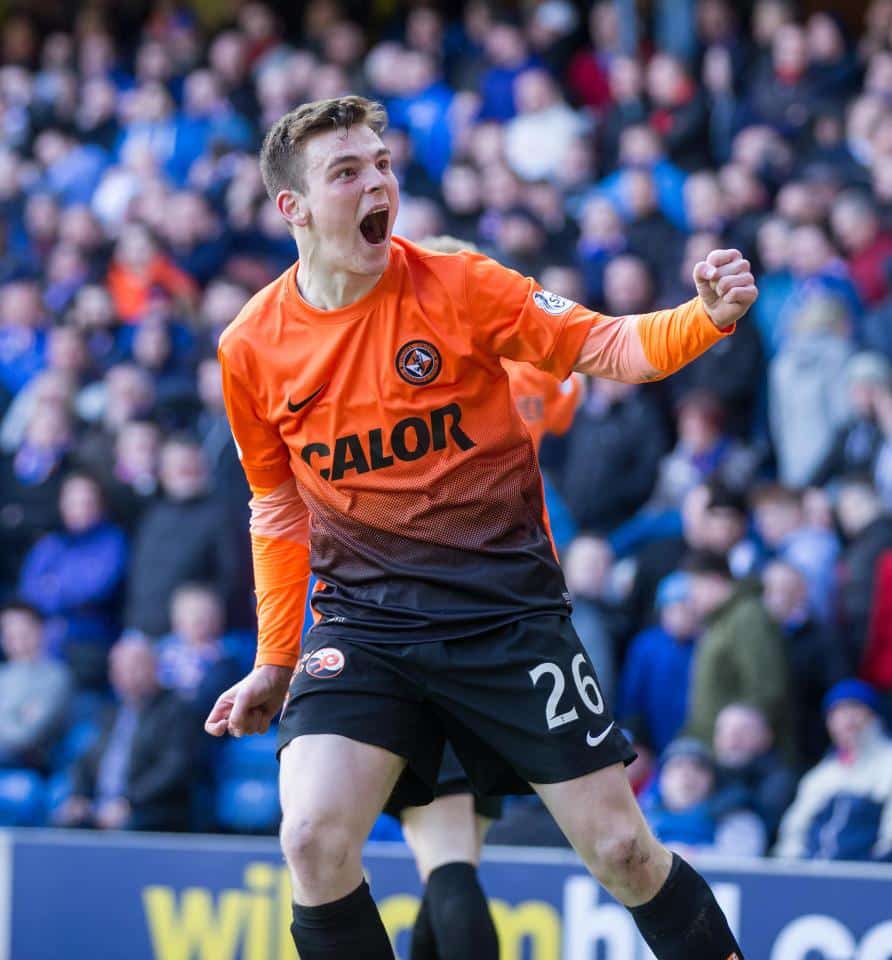 "If you look at the pictures of Andy when he first came he was very thin, just a wee boy, so I took them all to the gym.
"We told them we would build him up, do his strength and conditioning and look after him."
Jurgen Klopp is known to admire players who have the work-ethic to match their obvious talent and in Robertson, he may have found his perfect type of player.
Then first-team coach Jackson said: "I remember Andy putting in the same performance in training every single day. He'd never drop off and act like it wasn't his day, he was at it every time."
Robertson has endeared himself to Liverpool fans this season, with not only his performances at left-back - but also his attitude off the pitch showing signs of true maturity, considering where he first began.
"On his first day at pre-season he went into the kids' changing room rather than the first team," laughs McNamara. "We had to send the kitman through to tell him he was next door with the first team.
"But that just shows how humble he was. We gave him his first contract and told him we'd renegotiate if he got into the first team. That happened so quickly because he took it upon himself to be in that team every week.
"Right away we knew (he would make it). He was a joy to work with and we knew he would never be stopped.
"Within a year he was off to Hull and we knew that would also be a stepping stone for him."