Virgil van Dijk says he feels more settled into life at Anfield following his move from Southampton and says he is only 'getting better and better' as he develops an understanding with his new Liverpool teammates.
Liverpool centre-back Van Dijk signed in January for £75m after an extended transfer saga which angered his former club.
However, despite all eyes being on the most expensive defender in football history and the pressure that entails, the Dutchman has made an impressive start to his Liverpool career. The highlight so far being a winner in front of the Kop end on his debut in the Merseyside derby.
Liverpool now impressively have six clean sheets in their last nine games, compared to just a measly two in the first 12 games of this season. Whether that is all down to Van Dijk is up for debate, but his colossal presence at the back has certainly had a reassuring effect.
Additionally, the Reds have conceded just once from a dead ball situation in their last 22 Premier League fixtures - back in January against Swansea.
Watch: Van Dijk's appearance on LFCTV
Van Dijk explained how he thinks he will only get better as he gains an understanding with the rest of his teammates, following Liverpool's 5-0 win over Watford on Saturday.
"Do I feel settled in now? Yeah, definitely," Van Dijk said. "Quicker than I might have thought? I don't know.
"Obviously you come here with expectations and you want to play as soon as possible and as much as possible this season, and be as fit as possible as quick as possible.
"Now, I'm getting better and better and the understanding with all of the players is getting much better. I'm just playing my game and trying to help my team.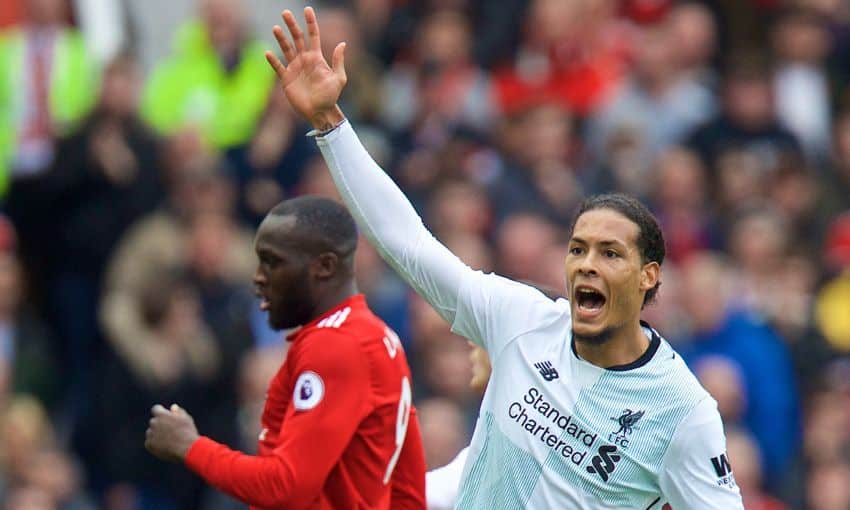 "What per cent am I now? That's difficult. But I'm completely over the ankle problems, definitely. That was already the case when I started playing again at Southampton.
"It's more than that, it's also just condition-wise and the way Liverpool play you need to be spot-on. That's pretty clear right now."
Liverpool's attacking trio of Mohamed Salah, Roberto Firmino and Sadio Mane have, deservedly, gained all the plaudits in recent weeks, however the improvement in their defensive organisation has quietly gone unnoticed.
Back at the start of February, Klopp said Liverpool supporters shouldn't expect the best from Van Dijk just yet, saying of the new No.4: "I'm very happy with him but there will always be ups and downs.
"We will see the best from Van Dijk after the summer. We don't have the time to wait until then, why should we?
"He can bring a lot of things in already and that is good. We have had a lot of talks, it is quite difficult, our defending is different to Southampton. He has to get used to it."
The Dutchman has certainly made an impression on the Reds back line since then with his physical prowess and aerial ability, as the stats suggest.
Following Saturday's victory, the German acknowledged Van Dijk's addition has had an influence on his side but was keen to highlight the rest of the squad are playing their part, too.
"Has it been down to Virgil van Dijk? I don't want to minimise Virgil's influence but I don't think it's like that," the manager said.
"If you want to defend right then everybody needs to know what you do in each situation. Virgil's influence is 100 per cent there for sure, but really I was never that unhappy with the others that I would say: 'Now finally we can defend because Virgil is here.'
"It was just a good performance [against Watford]. Hendo around, Millie around, Gini was [tired] after 60 minutes but [his] first half was impressive."