A 4-0 loss to start any campaign, even the preseason, is not what anyone was expecting or hoping for, but Liverpool manager Jürgen Klopp still found some positives about the setback to Manchester United on Tuesday in Bangkok, Thailand.
"Obviously the game came a little bit too early for us, for some of our boys. I think we agree that we saw a lot of good things in this game," Klopp told the media after the match. "But in the decisive moments, we were not clear enough with finishing our situations off. We gave massive chances away, pretty much. Pretty much no-brainers, but United did well in these moments. They finished the situations off."
The run of play backed up Klopp's assessment. The Reds bossed the first 12 minutes of the match with Harvey Elliott and Luis Diaz linking up to force United goalie David de Gea to make a save. United responded quickly with a counter-attack goal in the 12th minute from the boot of Jordan Sancho. The Reds then missed an excellent chance to equalize moments later when both Fabio Carvalho and Diaz hit the post, but the ball stayed out of the back of the net.
"We could have scored the equalizer, but that's how it is," Klopp said. "I know, football is a results game and we do it all for that, but we must prepare for a full season. We had no chance to prepare for this game. We had to do it as we did with three teams, each playing for 30 minutes. We are now eight days into training with a big group and all the internationals (have been here for) three days. That's it and here we go. So of course I would have loved to have shown the people here a few goals. The chances were there, we didn't use them, and that's it."
Even though Liverpool found themselves down 3-0 just after the half-hour mark on goals by Frederico Rodrigues de Paula Santos (Fred) and Anthony Martial, Liverpool still generated more chances than their EPL rivals. For the match, the Reds outshot United 18-9, while holding possession at a 53 per cent clip.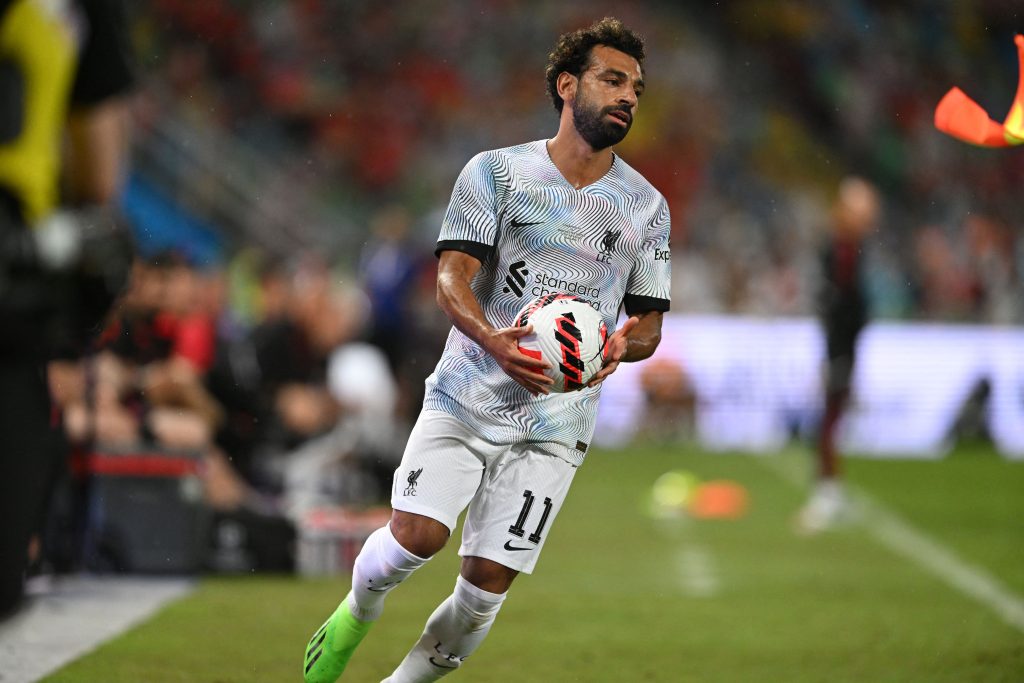 Liverpool also had golden opportunities to score in the second half when Darwin Núñez nearly scored in his first appearance in a Liverpool shirt. After United's Facundo Pellistri scored in the 78th minute to make the tally 4-0, Mo Salah was denied a chance to put the Reds on the scoreboard late, accounting for the 4-0 final.
While supporters will be disappointed in the scoreline, it did give them an early look at the team. 32 of the 37 players in the travelling party saw time on the pitch as Klopp divided his team into three squads, each playing approximately 30 minutes. New signee Calvin Ramsay was the one notable absence, as the Scottish teen is dealing with a minor injury.
After playing in front of an announced crowd of over 50 thousand fans, the Reds travelled to Singapore and will take on Crystal Palace Friday, continuing their Asian Tour. Kickoff from National Stadium is set for 13:35 BST.