Loris Karius has responded to reports claiming Besiktas are ready to send him back to Liverpool.
The German shot-stopper is on a two-year loan deal at the Turkish side, having made the switch this summer after a tumultuous end to the Reds' last campaign.
Karius had made two high-profile errors in the Champions League final against Real Madrid, whilst he returned to pre-season in a similarly shaky manner.
The Reds went on to sign Alisson Becker for a then world record fee for a goalkeeper, signalling the end of Karius' spell at Anfield - for now atleast.
However, reports on Monday claimed that Besiktas wanted to send him back early to Merseyside, terminating their loan agreement.
The former Mainz player has just one clean sheet since arriving in Turkey and the club were rumoured to be unhappy with his performance.
And now Karius has responded to the claims on his Instagram story, snapping a shot of him drinking a coffee and writing 'Coffee first, media's bullshit second'.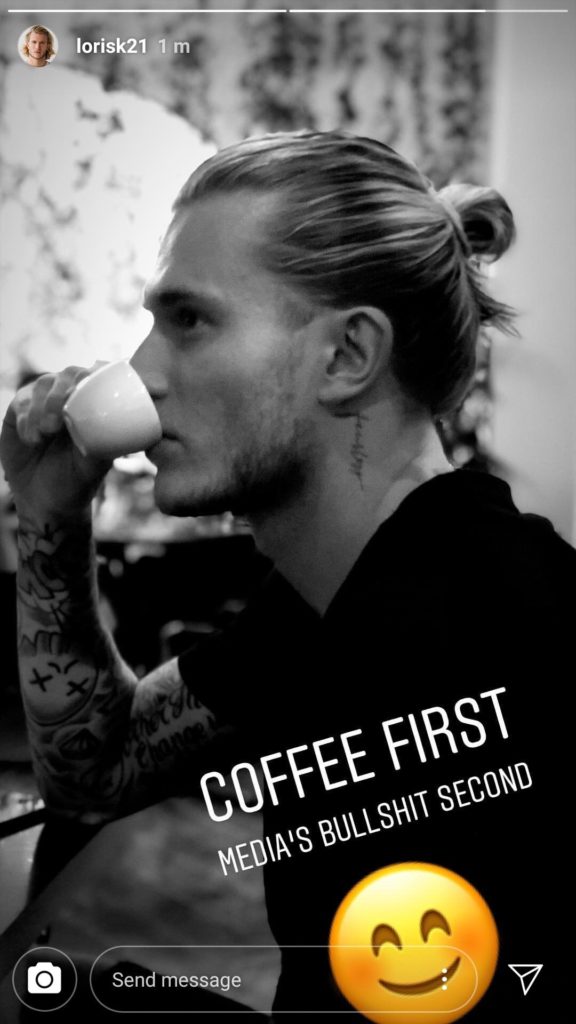 It appears there is no truth in these claims, despite Karius being under huge media scrutiny in recent months.
The rumours were also settled by journalist Dominic King on Tuesday, who claimed that there is no precedent for Besiktas to terminate the deal as they would be breaking an agreement.
Whilst Karius is unlikely to ever feature in a Reds shirt again, Liverpool supporters would like to see him get his career back on track whilst away on loan.
He received a rousing response from the Anfield crowd during the Reds' only home pre-season fixture against Torino in August, before leaving the club.