Liverpool manager Jurgen Klopp played down his record-breaking 50th European win after the 3-1 victory over LASK in Austria.
His side came from behind for the fourth time in six matches as goals from Darwin Nunez, Luis Diaz and substitute Mohamed Salah secured the German's 50th European victory for the club – surpassing the record he held with Rafael Benitez.
"Let me say it like this, if I still have 50 after the group stage, then even if I've still got the most wins in Europe as a Liverpool manager then everybody will hate that," he said.
"The highest number of wins but everybody will hate it.
"So it's nice – we have played a lot of games in Europe, but it is good we have won that many and we have frequently qualified for finals.
"No it's great but probably because the competition now has so many more games than in the past."
Klopp made 11 changes from the weekend win over Wolves and that contributed to the disjointed, sluggish start.
LASK, in the biggest game in their history, took full advantage as they flew out of the blocks and scored through Florian Flecker's expertly taken strike from a well-rehearsed corner.
"Tough start, yes. Obviously the first shot on target after a set-piece and we conceded," the Reds boss added.
"We had very good moments but I saw the boys didn't feel that. It was not that we could gain confidence from our good moments – we didn't seem to think we should do that again.
"So we suffered from the less good moments confidence-wise and frustration grew. It makes no sense. Human, but it makes no
sense anyway.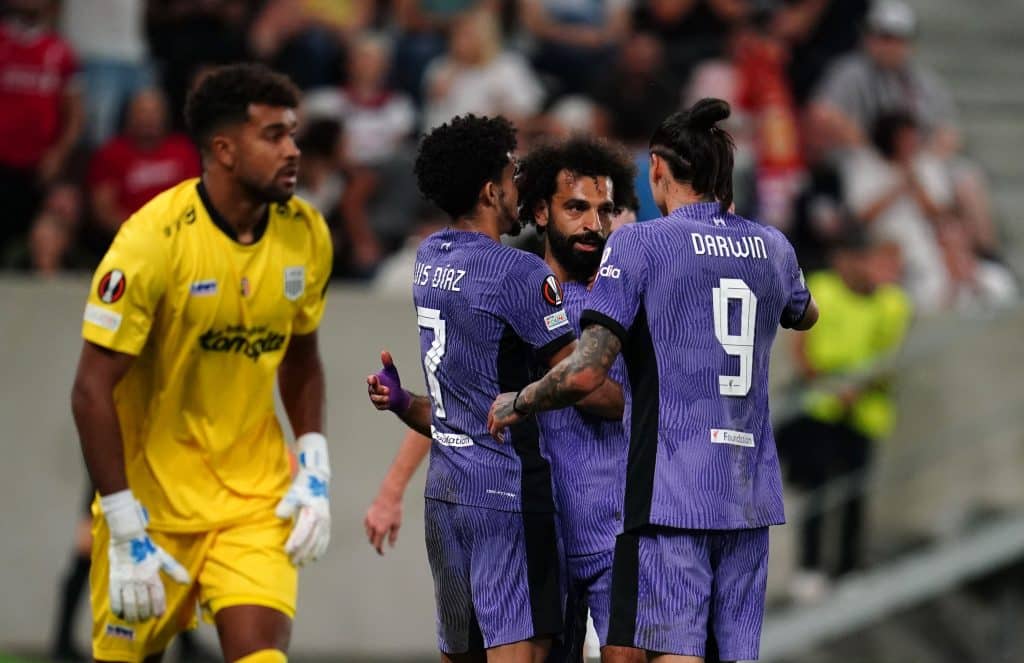 "We showed them (at half-time) two football situations from the first half where we did pretty well. The boys clearly thought there was nothing good in the first half but that was not true.
"We told them they had to get rid of the frustration getting back into the game again, and then we would have a good chance to turn it around, and that's what we did eventually.
"I'm really, really happy because I said before I knew it would be really difficult, and it was difficult, even if people didn't believe me. Well-deserved win in the end and that's it.
"I know that people expect us to fly through this competition. In the group stage it will not happen, in the knockout it will not happen. We have to dig in, dig into it."
LASK coach Thomas Sageder was disappointed they could not capitalise on their good start.
"We played very brave, we were aggressive and we had a chance to score the second goal but it was only 1-0 at half-time," he said.
"In the second half we saw how good a team Liverpool were but we fought to the end."