Jurgen Klopp is looking forward to a mini- break before the Liverpool players turn their attention to the Champions League final against Real Madrid.
Klopp's side finished the Premier League season on Sunday with a 4-0 victory against Brighton and Hove Albion.
Goals from Mohamed Salah, Dejan Lovren, Dominic Solanke and Andrew Robertson saw the Reds seal European football for next season.
All attention now turns to Ukraine, as Liverpool face Real Madrid in the final of this year's Champions League in Kiev on May 26.
Klopp explained he allowed his players two days off following the win against Brighton. The squad will then travel to Spain for a training camp on Wednesday, before returning this weekend to finalise preparations at Melwood.
"It's perfect. It helps [having a break between games]," the Liverpool boss said.
"A few people asked me already [whether] it's too long; no, it's perfect. For us it's like a little pre-season for the game.
"As everybody can imagine the boys really need a little bit of rest, so we'll give them two days then we go on a little [training] camp.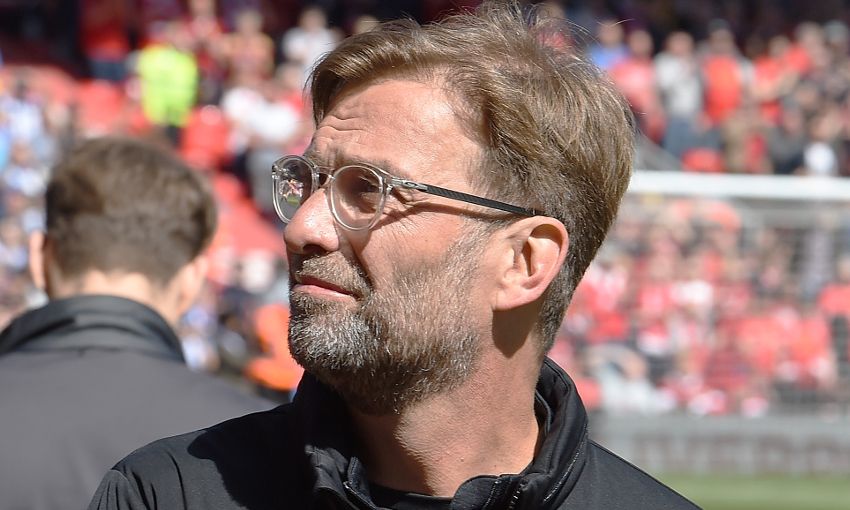 "We won't train high-intensity, we will do a little tactical stuff, a little fitness work, keep them in shape, then we have five days again to prepare for the last game.
"So that's really what we need now, and we're all happy about that.
"It was unbelievably intense again [on Sunday], the relief is a much bigger feeling than the happiness. It's difficult to stand on your feet, the relief is that big.
"The pressure was immense, but the boys dealt really well with it. That's big, big, big."