Liverpool currently have a large squad for the current campaign, with players facing the reality of Jurgen Klopp's rotation policy.
The Reds' squad still contains the likes of Divock Origi, Lazar Markovic, Simon Mignolet, Sheyi Ojo and Marko Grujic, all who are linked with moves away.
Following the conclusion of this summer's European transfer window, Jurgen Klopp says those who remain at Anfield still have a chance of being involved. However, some may have to get used to the idea of being left out.
"Whatever happens on August 31, it is clear that is the squad for the next four months until January. But, I cannot make people happy," Klopp said.
"Who cannot be happy being part of the squad at Liverpool, I cannot help.
"What I can do is say everyone who trains on his highest level has a big chance to be an important part of the team, to stay in the team and all these things. That makes us happy.
"If someone has a problem with it, he will have a problem with me because he does not respect the situation."
With the arrival of summer additions Alisson, Fabinho, Naby Keita and Xherdan Shaqiri, competition for places is the highest it has been for years.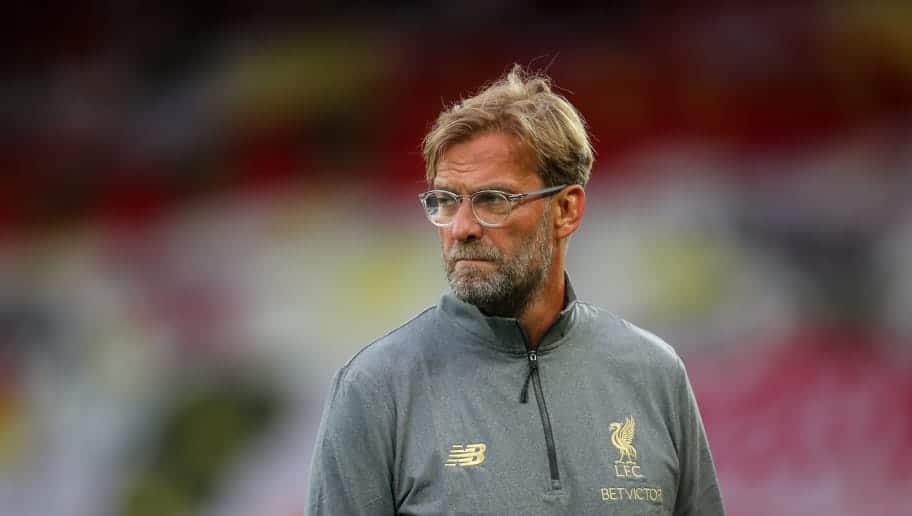 Jurgen Klopp now has the difficult choice of deciding who makes it into his starting eleven - and who is left out of the match-day squad altogether.
Along with the players the Reds could offload, the game-time skipper Jordan Henderson and the newly refreshed Daniel Sturridge receive is an intriguing prospect - and Klopp says it is up to his players to take the mantle.
"There are more difficult things in life than not being in a match squad for a day. There are much more difficult problems in the world," he continued.
"I see it like that and you always have a chance to change the situation when you are part of the squad. It is not about my decision.
"I made the last decision of yes or no (in the squad), but before that there are plenty of things that the players are responsible for. That is not a problem.
"The ideal size of the squad is 11 and no one injured. Then they are all happy - a little bit exhausted but all happy. If you have 12 then you already have one who asks, 'Why am I out?', that is how it is."
Liverpool have already lost Ragnar Klavan from their squad as he joined Italian side Cagliari following a medical on Friday.