The start to the 2018/19 season has been every bit as strong as Liverpool supporters hoped it might be.
After the spring journey to the Champions League final it's fair to say we entered the current domestic season with higher expectations than there have been in a decade or so for the Reds. And at this point we'd have to say so far, so good.
However, some of the positivity surrounding this side seems almost melodramatic, to the point that it's fair to ask if football punditry is getting a tad carried away.
This is something I've been thinking about through the first four matches, so I decided to break down some of the claims and perceptions and weigh them against reality.
The Best Squad Since 1990
This claim has been made publicly and will likely be made again if Liverpool keep up their winning ways. Naturally 1990 is the mark because it's the last time the Reds won the title, though as one article points out - correctly, many would likely agree - the 2008/09 squad is the real counter to the current one.
That group, led by Pepe Reina, Xabi Alonso, Steven Gerrard, Fernando Torres and others when they were still in their primes, arguably has more clout. However, I'm not sure the idea of this being the better squad is entirely crazy.
At least a small portion of how those names from the 08/09 team resonate comes from the fact that we can view their careers in totality, and they have established status beyond that season.
We can't quite say that about players like Salah just yet - but may well see the current stars similarly in time.
The Best Ever Summer Transfer Window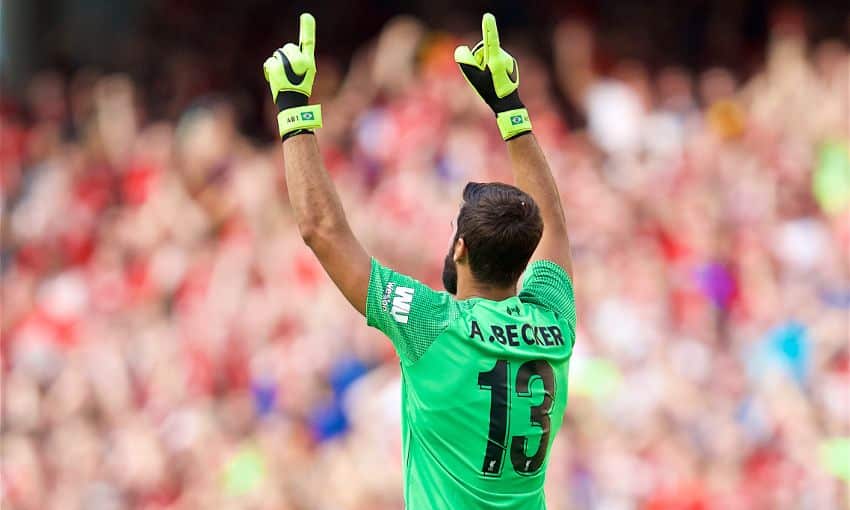 It's also been suggested that the 2018 summer transfer window may have been Liverpool's best ever, and this too is a fair point to argue. However, it's easy to get caught up in the moment here as well.
Looking back, the team has had some incredible windows, and one month into Premier League action probably isn't the best time to start saying 2018's was the best.
For the moment, the additions of Naby Keita, Xherdan Shaqiri, Alisson, and Fabinho looks like nothing less than a multi-pronged stroke of genius. In this case however we just need more time before we can call it the best window.
A Two-Club Race
This is an idea that was specifically brought up at an Irish news and wagering site that prognosticates on the latest in sports.
An article written there only just after EPL action began suggested a two-club race between Liverpool and Manchester City, and while there's clear logic behind the point, it's also the most outlandish on this list. I'd argue instead that while it's fair to predict Man City and Liverpool will ultimately vie for the title, it's far too early to suggest no one else will hang in the race for a while.
A Repeat Performance For Salah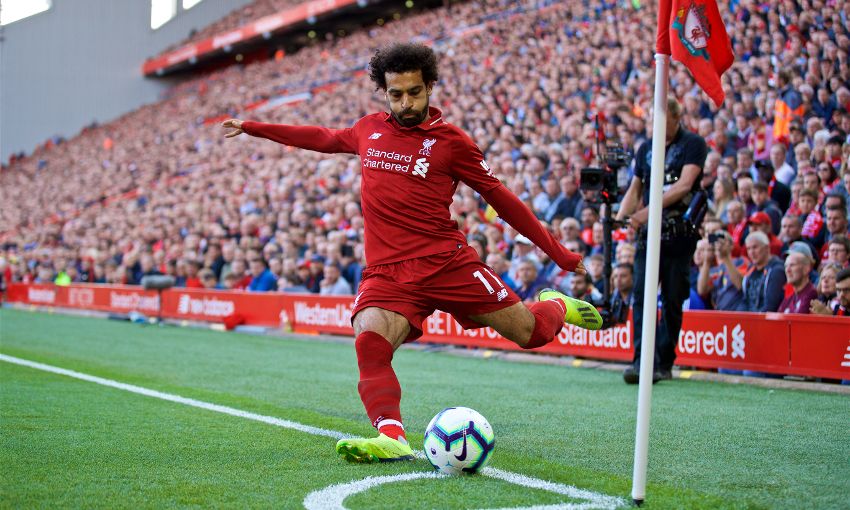 Many have been expecting a repeat performance for Mohamed Salah, who had one of the great Premier League campaigns in recent memory in 2017/18 (not to mention a pretty strong Champions League showing).
I have no doubt that Salah is here to stay as one of the great offensive forces in the league, but a repeat of last season is simply too much to ask.
So far, Sadio Mané has been the top scorer, and while Salah will likely find his groove and probably have a real scoring hot streak at some point, I for one won't be expecting quite the same production we saw last season.
The Reds face a tricky spell in the next four weeks, with games against rivals Tottenham, Manchester City and Chelsea in the Premier League. They also face the Blues in the League Cup, with games against PSG and Napoli in the Champions League.
Supporters will only then get a clearer picture on exactly how credible the claim is that Liverpool can be serious contenders this season.