Former Liverpool player Suso says he would like to play for the Reds again one day as he reflected on his time at Anfield, despite saying he is fully committed to AC Milan.
The Spanish playmaker spent four and a half years at Liverpool between 2012 and 2015 and was highly regarded by many supporters at Anfield who felt the youngster may have left Merseyside too soon.
Suso, who arrived in Liverpool as a teenager, hadn't received many opportunities during his time at Anfield, notching just 21 first-team appearances and one goal, whilst being loaned out to Almería between.
He made a move to Milan for £1 million three years ago and has made 75 league appearances for the Italian outfit, scoring 13 goals and assisting a further nine.
The 24-year-old, however is now a completely different player in the Serie A, having matured in to one of Milan's most important players.
Speaking to reporter Fabrizio Romano, Suso revealed that he has a £35 million release clause but insisted he is happy at his current club, despite harbouring thoughts of playing for Liverpool again one day.
"I'm very happy at Milan," he says. "Always when there are rumours about me leaving I reiterate that I am happy here and I think the club is with me.
"I have a release clause [€40m] and that was something both the club and my agent wanted. If the club wants to continue to be among the top sides and count on me then I am here for them.
"This is an important moment in my career and next year will be even more important. I feel like I am only at 60-70% of what I can achieve.
"In a sense I became a man before I became a footballer. It was very hard with the lifestyle and language.
"But to this day I remember everything. I did not play that much but I got to know Steven Gerrard and be a team-mate of players such as Luis Súarez, Philippe Coutinho and Jamie Carragher. I'll never forget my experience at Liverpool.
"Premier League football is different, I would call it special: I would like to play for Liverpool again some day. I grew up there and it is a big club."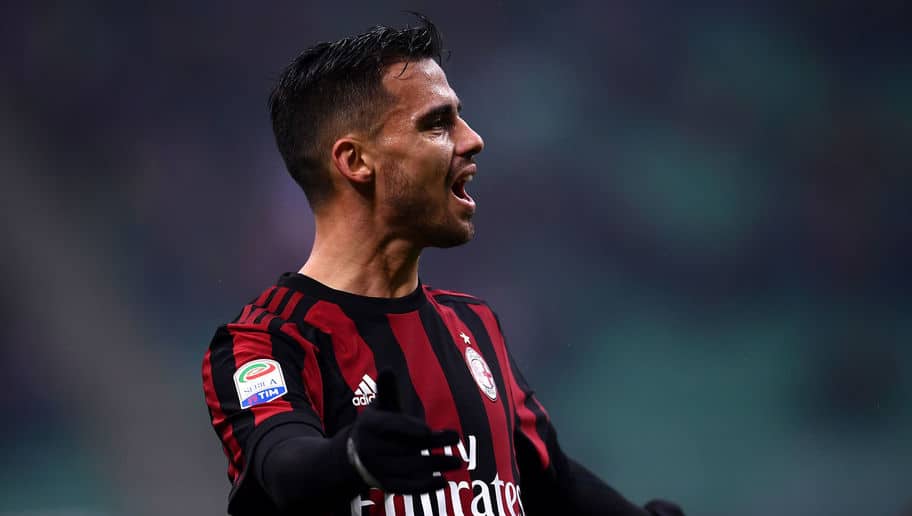 Liverpool take on Real Madrid in Kiev in the Champions League final on Saturday and Suso says he has mixed emotions on who he wants to lift the trophy.
"My heart is torn: if Real Madrid win it will make me happy because it is a Spanish team winning but then if Liverpool win I will be equally happy because it is my former club."
Whilst there are no suggestions Liverpool are interested in their former player, La Gazetta Dello Sport report that Milan officials and Suso's representatives are set for a meeting to discuss the midfielder's future at the club.