Liverpool FC fans are in full voice as they travel to the Champions League final in Kiev. Watch the travelling Reds enjoying a belting rendition of 'Allez! Allez! Allez!' on one flight to Ukraine.
The footage captured by Liverpool fan Ian Edwards shows supporters on the plane singing the famous chant, which has become a favourite at Anfield during the Reds' Champions League journey.
Fans captured the moment on their phones, whilst the majority of cabin joyously sung along and passengers hammered the overhead lockers - much to the delight of the air hostesses on board.
Thousands of Liverpool fans have begun their travels to Ukraine for the Champions League final meeting with Real Madrid on Saturday.
Alternative: Twitter
The travelling support from both clubs have found it tough to secure tickets due to low ticket allocation as set by UEFA and its corporate sponsors, a situation Liverpool CEO Peter Moore said was unfortunately "out of the club's control."
Supporters that have managed to get hold to tickets have found it increasingly difficult to source travel and accommodation at cheap prices, as vendors hike their prices due to exponential demand.
However, fans descending in Kiev are all in spectacular mood as they look ahead to the Reds' monumental fixture against Spanish giants Real.
Most flights from England to Poland and Ukraine this week will undoubtedly see similar scenes, with around 13,000 Liverpool supporters expected to travel, along with others who have not sourced a ticket.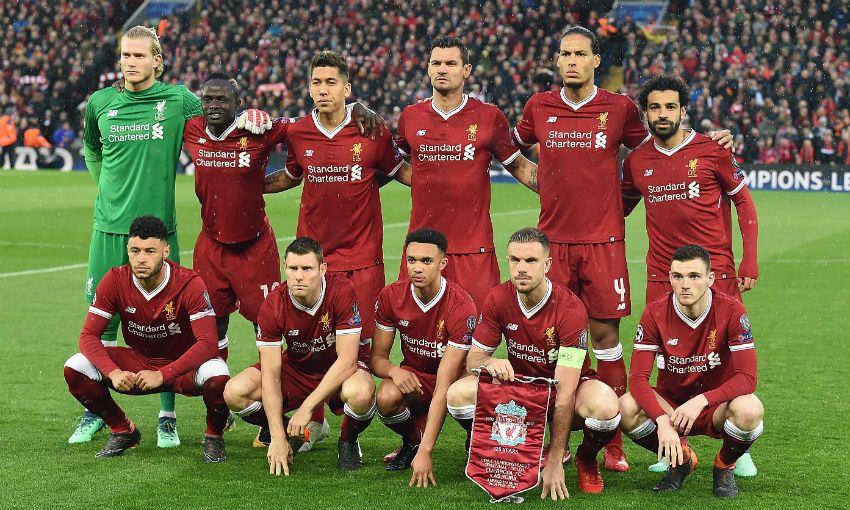 Liverpool reached the final of the competition overcoming FC Porto, Manchester City and AS Roma in the knockout stages.
In current holders and twelve-time winners Real, they face their biggest test yet as Jurgen Klopp's squad look to prove themselves on Europe's biggest stage.
Speaking at his pre-Real press conference on Monday, Klopp said: "We feel really good. It has been a very exciting journey so far. Now we want to bring it to the best possible end.
"They are more experienced—that is a fact. Experience is important in life, but it is not the only thing.
"You can level it with desire, attitude and work-rate—and that is why I love football."