Jurgen Klopp says he remains confident about Mohamed Salah's future at Anfield following a remarkable debut season.
Salah has had an outstanding first season on Merseyside, scoring 44 goals in all competitions and firing the Reds into Saturday's Champions League final against Real Madrid in Kiev.
The Egyptian has picked up numerous accolades during his first year at the club, including being named the PFA and FWA Player of the Year and Liverpool FC Player of the Season.
His performances have meant he has arguably been the most in-form player in world football this campaign. With talk of Salah being football's next biggest 'star', rumours regarding his future have astonishingly already begun.
However, Reds boss Klopp was emphatic in saying he was confident Salah is happy at the club.
"There are not 10 better places in the world of football than Liverpool," Klopp said, speaking on Channel 4's, Mo Salah: A Football Fairy Tale.
"If you go for the weather then maybe Spain is a good idea, if you want to see the Eiffel Tower then you have to go to Paris. 
"My thought is that he loves it here and I'm as sure as I can be that he wants to stay here."
Salah has excelled to heights not many thought he would realistically achieve in his debut season, with a fee totalling £37.8 million making him the top bargain of an ever-inflating transfer market.
"He went to Italy and he was outstanding. It's all about the potential, about skills when you see it', he said.
"And even Mo needs the right circumstances. This club have given him the right circumstances, so now he can deliver," he added.
Chelsea had previously sold Salah to Roma in 2016, following an unsuccessful spell at Stamford Bridge, despite showing promise on loan at Fiorentina and Rome before making the deal permanent.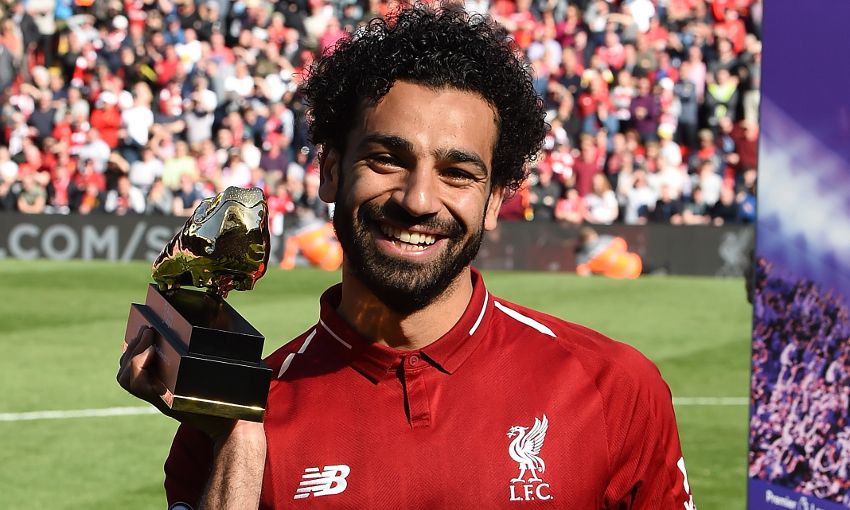 Klopp defended the London club's choice to let go of him, saying: "He was a kid when he came to Chelsea, and Chelsea had a squad that was unbelievable.
"Kevin De Bruyne didn't play in that squad. That says a lot.
"We can all agree Jose Mourinho is a fantastic manager. Sometimes things are like that."
Watch Mo Salah: A Football Fairy Tale, via Channel 4. UK/ROI viewers only.